Bondage, Domination, Sadism & Masochism
There is no doubt that massage has been around for a very long time and has been transformed into different types from what it used to be. This means that there are so many types of massage therapies that exist today that may not have existed initially. For instance, in the early stages of massage, it was mainly used as a tool for healing and keeping the body system fit.
This is known as the traditional types of massage where the focus was on the healing features of massage and not really on the pleasure and fun from it. While the traditional form of massage still exists today and still being patronised by a lot of people, other forms of massage that focuses on other things have also become popular among people. This is mostly true for people especially in open and liberal societies.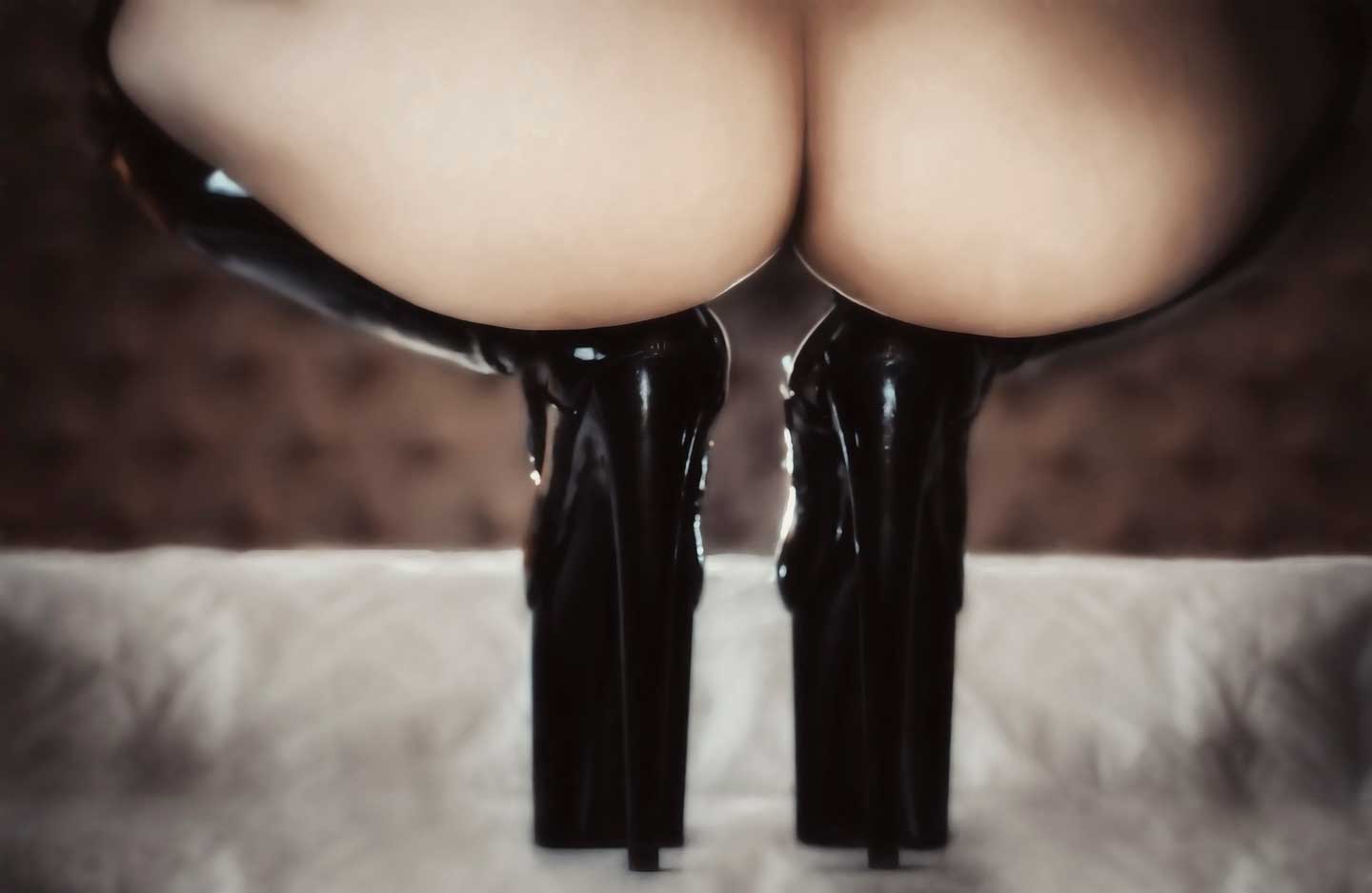 The modern times has seen more erotic types of massage spring up and the target or focus of this kind of massages are not necessarily about healing like the traditional type of massage. Rather, erotic massage focuses more on giving pleasure to the receiver. Erotic type of massages is about giving a pleasurable and unlimited experience of fun to people. The aim of erotic massages is not about having sex or a being a prelude to sex but rather to produce a sexual release instead but note that they can also lead to sex especially if performed by couples.
There are different forms of erotic massages. For instance, there are lingam massage, yoni massage, prostate massage, tantra massage, sensual massage, body to body massage and a lot of others. However, the aim of these kinds of massage is to produce an unlimited pleasurable experience for the receiver by the givers who are professionals trained to do these kinds of massage.
It is important to note that there is also a kind of massage known as the BDSM massage which is an introduction of domination in massage combined with some tantra therapies. For instance, using BDSM techniques like caning and spanking can also bring back your body and release the emotional blockage that could have been preventing you from opening yourself up to receiving pleasures. Besides, it is also capable of releasing endorphins and can also take you on a journey into an altered state of consciousness. BDSM type of massage can also be tailored specifically into individual's preference and this means that a receiver can ask for something different to enhance their experience.
Understanding BDSM
To appreciate BDSM massage, it is important to understand exactly the concept of BDSM. The word Bondage may ring a bell or you may have been hearing about BDSM but do not actually understand what it is. It is not impossible not to be aware of BDSM but it is becoming attractive to a lot of adults who want to explore and get more in their quest for sexual adventures. Understanding this concept will help a person make decision on trying it.
What is Bondage?
To a lot of people who do not understand this concept, the word bondage may means something dangerous but this is not actually the case. Bondage in this concept actually means the art of restraining another person or a situation where one is being restrained but consensually and for the sake of pleasure. It could be done by a male or female as it is not in any way gender specific kind of activity.
It is important to state that people who engage in a bondage kind of session may be in a romantic relationship like couples or may be professional who are trained in the art of indulging in this kind of activity as part of a massage session. Bondage session is done with some tools and one of the most used tools in a bondage session is known to be a set of handcuffs but other things can also be used depending on preference of the people involved.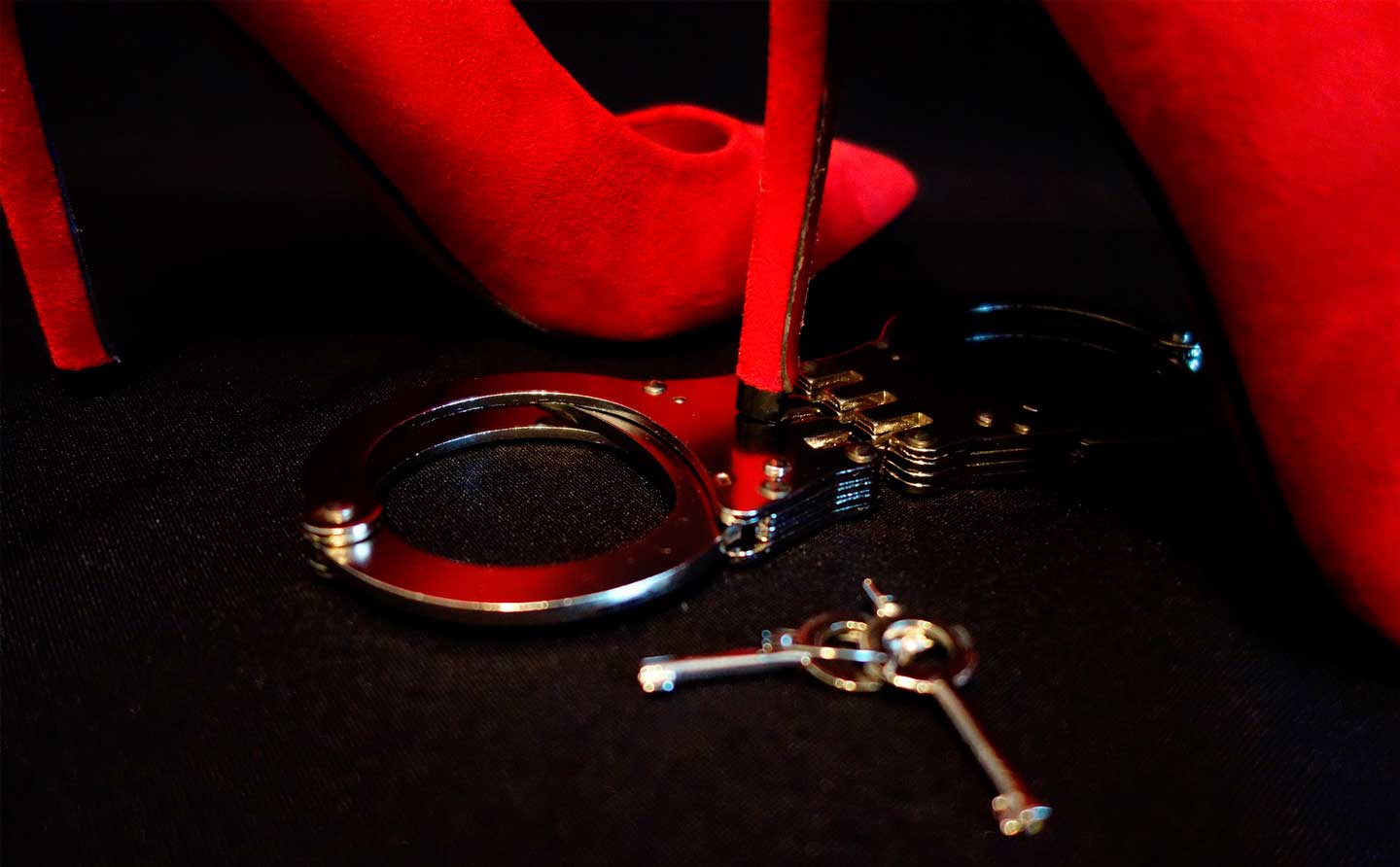 What Is BDSM?
BDSM is a concept that covers much more than bondage. As the term implies, it means Bondage and Discipline, Dominance and Submission, Sadism and Masochism. This is why it is abbreviated as BDSM. It is important to note that BDSM is modeled on the exchange of power and control and this is where the enjoyment lies. It goes along with being legally of sexually active age, giving full consent plus ensuring the safety of everyone involved in the activity.
Submission in BDSM is the handing over of all the control to the other person during BDSM activity whether it is part of a massage session or just a couple's bedroom bondage activity. On the other hand, the person that takes control is known as Dominance in the BDSM session. One thing about this kind of session is that although it looks unrealistic, it can be very satisfying to see that pleasure can be derived from just submitting or dominating during BDSM session.
Submission and Discipline
Submission can be realised in a lot of ways. However, this will largely depend on the choice of the people involved. For instance, wearing a collar is one of the most common ways to signify submission. The Dominant who is the one in total control may then use other accessories but with the concept of the one that gave full submission to emphasize the position and this is just for pleasure.
In addition, one thing that is popular in these sessions is the fact that power of speech can be taken away and this can lead to an increased intense sensation for the people involved. In addition to this, blindfolds may be added or other tools that remove the sight like face masks. It is important to note that other senses tend to be heightened when sight ability is removed and that is why blindfolds are normally used with things like feather ticklers, waxplay candles and others.
There are levels of control that could be at play in BDSM sessions and those who want a higher level of control could opt for having their orgasm get controlled by the dominant partner whether it is between couples or as part of a massage session. One of the most popular fetish of BDSM is Chastity and it is normally combined with "tease and denial" by the dominant partner and this is primarily to lay emphasis on their control in such a way that the partner who is submissive realise the deep feeling of submission.
Things to Note in BDSM
There are a lot of things that everyone who is interested in BDSM whether as part of massage therapy or couples bedroom bondage must actually know as seen below.
Avoid Shiny Object Syndrome
Do not forget that BDSM involves some countless activities like bondage, spanking, dominance, needle play and lots more. For this reason, it is easy to fall off the line when you are faced with a lot of possibilities. For instance, if you are trying BDSM for the first time, it is highly likely that you may want to do a lot of things and end up getting over indulging. However, it is important to take it slow especially since there are a lot of temptations that could be overwhelming. It is also important to seek for consent as it is one of the most valid requirements in a BDSM.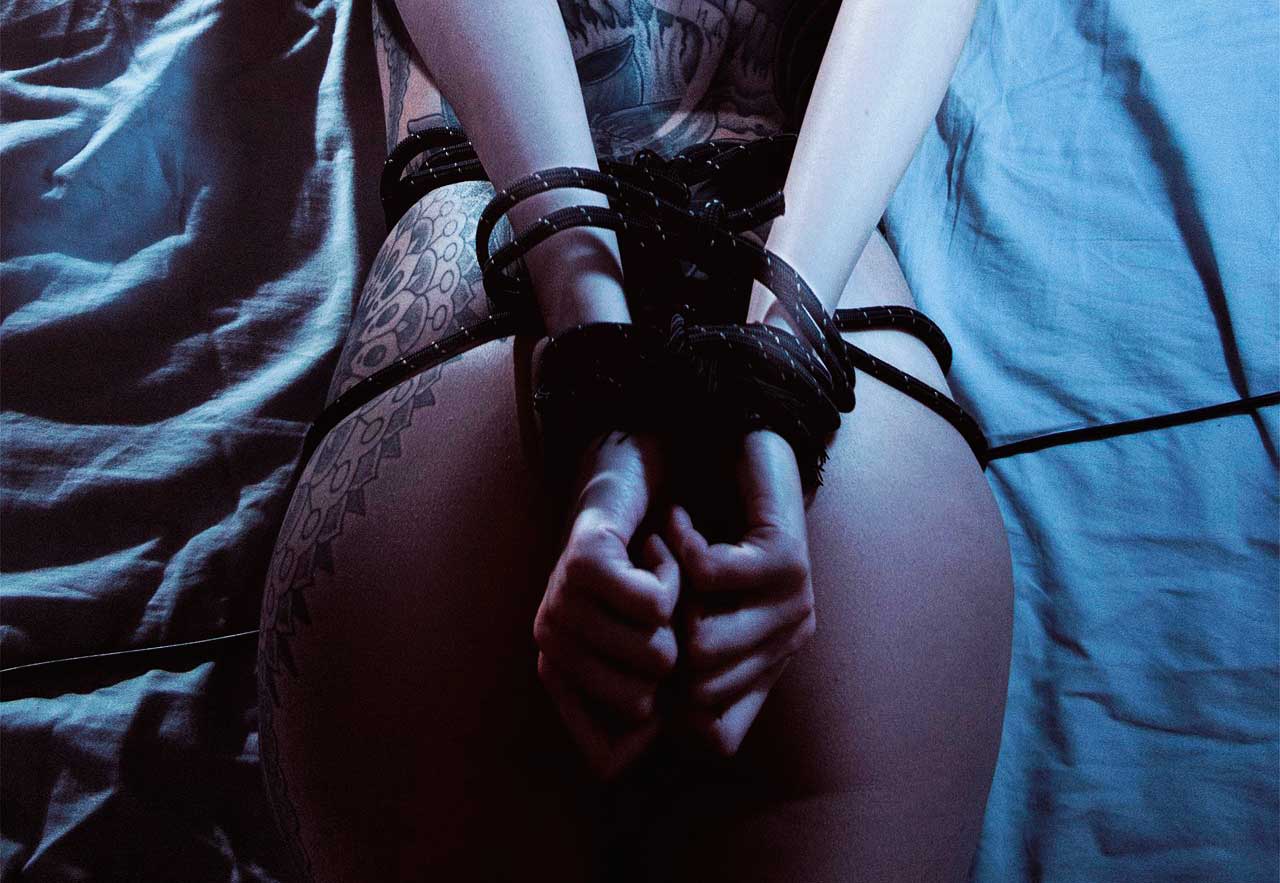 Let Your Role be defined
It is important to note that everyone will have an equal say on how things can proceed especially in the beginning. You must determine your role by negotiating ahead of time. Over time, it is possible that you start getting better at negotiating a scene and this could help make it more interesting and pleasurable. However, it is important to determine your role and framework of how things should unfold.
Have the Fun You Desire
The truth about BDSM is that you may likely have some awkward or silly feelings the first time and probably going to make mistakes. However, the concept of BDSM lies in the fact that you are going to be exploring your fantasies and having fun in the process. It is also important to note that many BDSM type activities are dangerous and have the potential to cause harm. For this reason, it is always important to hook up to a trusted educator. For massage purposes, a well-trained therapist is always the best choice.
Know Your Boundaries
In BDSM, you give up your control but this does not actually mean that you should give up your control, outside BDSM activities. Sometimes, BDSM is just needed to spice up a sex life or to have some unlimited pleasure during massage activities. Therefore, it is important that the participants in BDSM understand what is required and respect each other's boundaries after the activity.
Be Honest
It is important to be honest at all times in BDSM. The basic information about you, health concerns, trigger points, turn offs, past experiences and a lot of other things needs to be known by your partner. It is important that you do not keep silent and expect that your partner will figure out all the basic information about you, you must have to open up and ask.
Why BDSM and Tantric Massages are Very Good Combination
Tantra fused with BDSM is a very interesting kind of massage and this is because both BDSM and Tantra seem to share a whole lot in common. For instance;
Raw emotions is created in Tantra massages which provide orgasm to be reached
Both BDSM and Tantra tend to offer some kind of control in prolonging orgasm
The dominant and submissive roles in BDSM is known to provides some sort of power struggle known to create the sexual energy that leads to climax
The fusion of BDSM and Tantra in massage will allow you to break your own boundaries with the enlightenment and the sexual freedom that comes along with it. In fact, being very open to try out new things and actualize your fantasies is what makes this combination interesting and enjoyable. This brings those unlimited pleasures to the participant at the end of a typical massage session.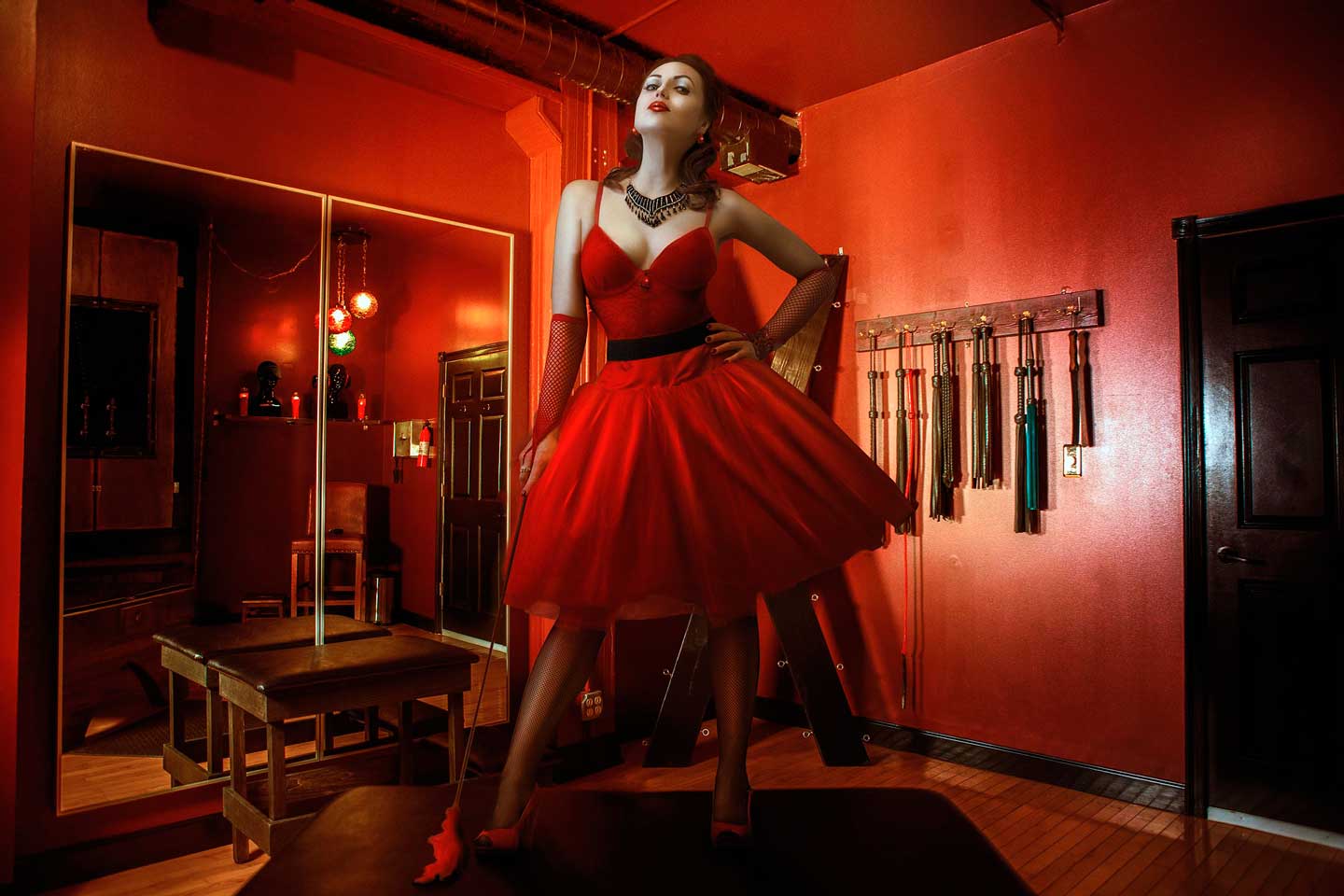 Preparing for a BDSM Tantra
It is important to make adequate preparations before embarking on BDSM type tantra massage. The following should be in place.
Relaxing Environment
Like any other type of massage activity, the type of environment can affect the outcome of a BDSM session. The environment should be lighted with candles with soft lights arranged all over the room. Then it may also be good to put some light music to ensure that the participants relax as well as lightening the mood.
Understand the Techniques
The BDSM type tantra is done using a specialised technique. For instance, it is expected to start with massaging the entire body, nipples, chest, toes and feet with suitable oil. This will ensure that the receiver gets relaxed and once this is achieved, the genital areas can be massaged to stimulate the mind and body. This will be followed by a complete BDSM practices plus other elements that gives total control.
Techniques in BDSM fused with Tantra could involve strap on play, mild restraints, bondage, corporal punishment, light spanking breathe play, face slapping and many other techniques. Note that getting it right is what provide the unlimited amount of pleasure that the participant desire.
BDSM and Massage Centers
You can choose to experience BDSM at massage centers; fortunately there are quite some few massage centers that offer this service. It is important to enquire if a massage center offers BDSM before going over to the center. In places like Madrid, Luxor Madrid is known to offer BDSM fused massages to anyone irrespective of gender and sexual orientation.
Luxor Madrid is a top notch massage center in Madrid with well-trained therapists that would see to all your needs. However, it is important to mention that there is no explicit sex at this center and all massages are done professionally. You can always rely on this center if you want to experience an unlimited pleasure from BDSM and other types of massage. Enjoy our Bondage massage in Madrid.