In our wide selection of erotic massages you will find a great variety of high quality massages.
In each one of our erotic massages we merge the most exciting techniques of Tantra with the purest Traditional Thai massage: the perfect combination to provoke all those feelings that our customers are looking for in an exclusive and luxurious massage that you will only find in Luxor Madrid.
Embark on a journey of personal and intimate discovery, a door for experiencing every sensation, every caress, every breath, every sound…. Entering that state helps us raise energy through our body and create deep feelings of pleasure connecting with higher consciousness.
Our innovative concept of erotic massages is based on five key points:
Selecting the therapist. We help you choose your therapist by showing a large gallery of images.

Classic or naturist version in most of our massages. (In naturist versions, genital contact between therapist and customer is forbidden)

One or two genital stimulation, our customers' choice. We use professional techniques of Tantric genital massage: Lingam Massage in men o Yoni Massage in women.

The possibility to shower with the therapist after the massage is over. Take your erotic massage experience to the end with your therapist in a very sensual shower. (Supplement of erotic shower not included in the massage prices)

Exceptional variety of erotic massages where you could choose yours according to your expectations and desires.
If you are looking to take your fantasies to reality or simply experience how your own sexuality can surprise you thanks to the new feelings that the world of Tantra may offer you, come and visit Luxor Madrid.
What is an erotic massage?
The massage can be considered as a technique, an art or even a science; since it involves biological, medical, psychological and sexual issues. It is considered that massages can help muscle relaxation, relieve pain, induce sleep and improve sexuality.
An erotic massage or sensual massage is one that is developed with the purpose of promoting excitement and sexual pleasure.
These massages are not only performed on genital areas, but go further because they can stimulate libido from other areas of the body. Erotic massage is pleasure itself, but to make every massage a unique experience, it is not appropriate to convert it into a preliminary to what is called "a happy ending".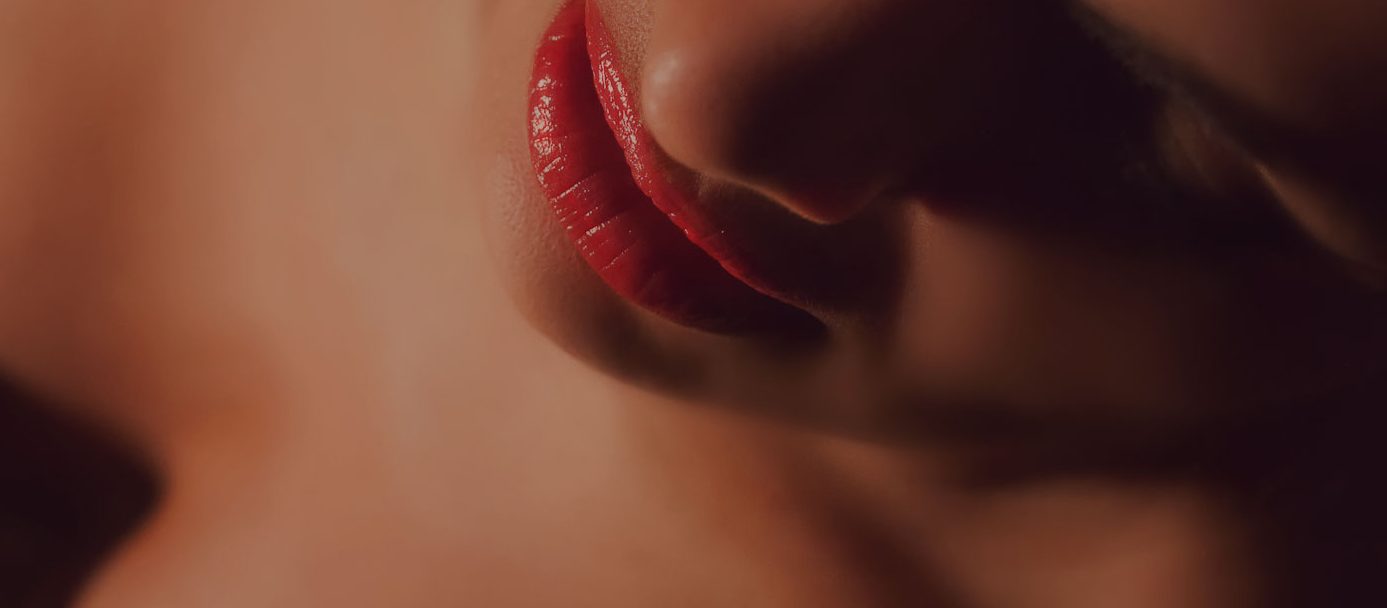 How to prepare a good erotic massage?
Preparation is essential for the massage to flow, therefore the selection of music, lights and aromas will play a very important roll, as all this helps us create the perfect atmosphere for the erotic massage to be an unforgettable experience.
When receiving an erotic tantric massage it is very important to be very sure of yourself, to be calm, and with your mind and spirit open to receive the great amount of feelings that these massages can offer us.
The erotic body-to-body massage is usually the most demanded by our clients, because the massage is done with the hands but also with the entire body and using specific oils to make handling more satisfactory. This type of massage allows us to discover our own sensibility through the sensuality of two bodies merging in essential oils.
With a semi-naked or a totally naked therapist, the whole body is worked on, which will cause sensation on the skin in a sensual and highly energizing ritual that will make us reach total climax; a very rewarding experience.
Erotic couple massages in Madrid
In addition, erotic massages are also an excellent therapy for couples, since knowing each other is essential when it comes to knowing what is wanted and expected in our relationships. Sometimes we do not know how to see beyond what we see, and that limits our happiness a lot in the sexual aspect as well as in life in general.
In our extensive variety of massages you will find many high quality relaxing and sensitive massages with different erotic content according to your taste.
In each one of our erotic massages we fuse the most exciting techniques of Tantra with the purest Traditional Thai Massage: the perfect combination to provoke all those sensations that our clients look for in an exclusive and luxurious massage that you will only find in Luxor Madrid.
All you need to know about erotic massages in Madrid
Erotic massages have been in existence for thousands of years contrary to what a lot of people think. It is a wonderful way to relax, connect and explore unimaginable pleasure with that special person who happens to be a lover or an intimate friend. In fact, the major aim of erotic massage is simply to stimulate the erogenous zones that lead to sexual arousal. It has the same aim with any other kind of foreplay and that is to give your partner the idea or taste of what sex is going to be like.
If you are successful in teasing and knowing the right spot, erotic massage is one act that can confirm you to be a great lover in the eyes of your partner.
Erotic massage will allow you to explore erotic energy in a way you may not even have expected and can be a great prelude to mind blowing lovemaking session. This article looks at erotic massage in the overall sense and this include the benefits, why it is different from traditional forms of massage, how it is performed plus other important tips to make every date an instant success.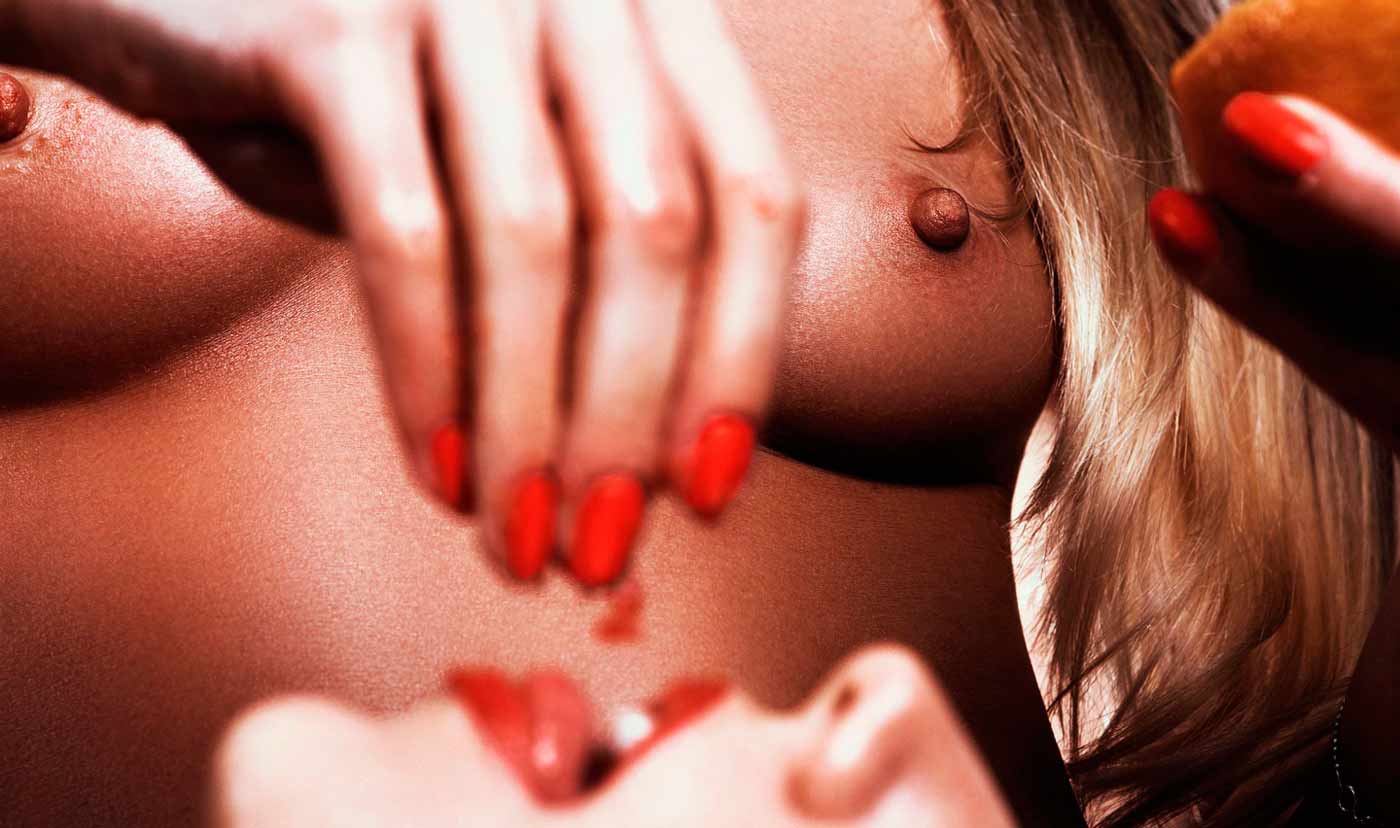 How is Erotic Massage different from a Normal Massage
There are a lot of different types of massages and quite a number of them have grown very popular over the years. Some of them are initially based on the traditional techniques of massaging but have been modified to make them suitable in modern times.
It is important to note that there are some of the so called "massage" which is just in the name but the intention and application is just different.
Since there are a lot of different types of massage, there is every tendency that the different types could become confusing to a lot of people. For example, there is a possibility that even a massage therapist could be confused on a particular massage, what it does and how it is done except they were taught about it specifically in a massage school. Clients get confused about types of massaging especially among the trio of traditional, erotic and exotic massages. Both erotic and exotic massages sounds similar and a lot of people assume they are the same but that is not true as we shall see below.
Traditional Vs. Erotic Massages
First of all traditional massage is known as the normal massage because it is the basic form of the massage therapy. In this kind of massage, hands, finger and even feet are used for the massage. It is one of the easiest type of massage and basically used for relaxation. Over time, there have been changes to the traditional massage like incorporating what is known as the hot stone massage where hot stones are used during the massage before the normal massage.
Erotic massage which is the focus of this article has been around for over a long period of time and it is the most sexual of all the massages. What the massage therapist do in erotic massaging is to focus on the erogenous zones of the person in order to arouse him/her. It is important to note that the major difference between the exotic and the normal massage has to do with the focus area. The erotic massage works on different area of the body thereby triggering sexual excitation. However, it is important to note that erotic massage is not a cover up for some shady practices.
Erotic Vs. Exotic Massages
In erotic massages, there is a higher level of intimacy between the client and the massage therapist when compared to the normal type of massage. In fact, the erotic massage is geared towards generating pleasure but can also be used in the treatment of some sexual health problems that they client may be suffering. The reputation of erotic massage may not be very well welcomed by a lot of people but it is gaining a lot of acceptance and are now placed alongside the other types of massage.
Exotic massage should not be confused with erotic massage because they are completely different. It is important to note that exotic massage has its own massage practices that are different from erotic massage. While erotic works on erogenous zones, the exotic massage works on locations that are considered exotic. For example, when talking about exotic locations, we are talking about countries like china, Japan and other Asian countries that have massage practices that are based on the ancient oriental philosophy. The name is confusing and misleading as people tend to mix both exotic and erotic massages together. Now, with this clarity, there shouldn't be any confusion as regards to the different types of massages.
What are the benefits of Erotic Massages?
There are a lot of benefits derived from erotic massage and the following are some of them:
Erotic massage allow people to explore pleasure in a creative and new ways. This means that there are no restrictions or limitations to the kind of pleasure you can get from erotic massage. You can try out new things and experience new pleasure along the line.

Erotic massage could create a kind of conscious connection between the giver and the receiver. This connection is very real and go a long way to increase the pleasure of the people.

It can melt away those illusions of separation and promote oneness.

Erotic massage is known to use sound, breath and movement to usher in full body orgasm.

Intimacy is enhanced by eye contacts as well as touch.

This kind of massage has a way of awakening the senses which then activates the healing of the whole body.
How is an erotic massage performed?
Erotic massage is an intimate-like massage and this is why it is normally done by partner to partner.
However, erotic massage can also be done by professionals who are well trained to give them. The good thing about erotic massage is that there is actually no specific expectation to be met and this makes it more interesting.
For example, in erotic massage, what the receiver is expected to do is to learn how to relax in such a way that let go, enjoy the moment and take as much as possible form the massage. For men, this may not be an easy task especially considering how vulnerable they can be in this situations. However, continuous practice and mastering some deep breathing techniques will go a long way to make things right.
The Preparation
First of all, it is important to prepare a quiet, warm and comfortable place where there won't be any disturbance from anyone and anything. Ensure you turn off your phones and possibly light some candles and play some cool romantic and relaxation music.
The Heart Salutation
This is an ancient tantric practice. What this does is to acknowledge the divine between the partners as they enter the sacred time. Look into your partners eyes and maintain some eye contacts in the whole process. Your arms should be extended towards the earth, inhale then keep them to your heart. Then exhale as you acknowledge the divine in each other and inhale while you strengthen back up. Finally, you can then exhale as you return your hands in the starting position pointing towards the earth.
The Bubble
This is where you are called into your present moment awareness and then create a space safe enough to offer an erotic massage. You and your partner can make a bubble around you using your arms in a way that surround both of you. Anything that does not serve this purpose should be removed and that includes things like worry, anger, distractions and the past. You can remove these impediments by gestures and say aloud what you are removing. After removing them, it is time to bring those things that would enhance your connections into the bubble. Thing like trust, presence, willingness and love should be brought in; and you can bring them in by gesture and calling them aloud.
Share Desires, Fears and Boundaries
When the bubble is created, the next thing will be to share those desires, fears and boundaries if you are giving or receiving erotic massage. In this case, one person will speak while the other will listen and this should be without commentary or judgement.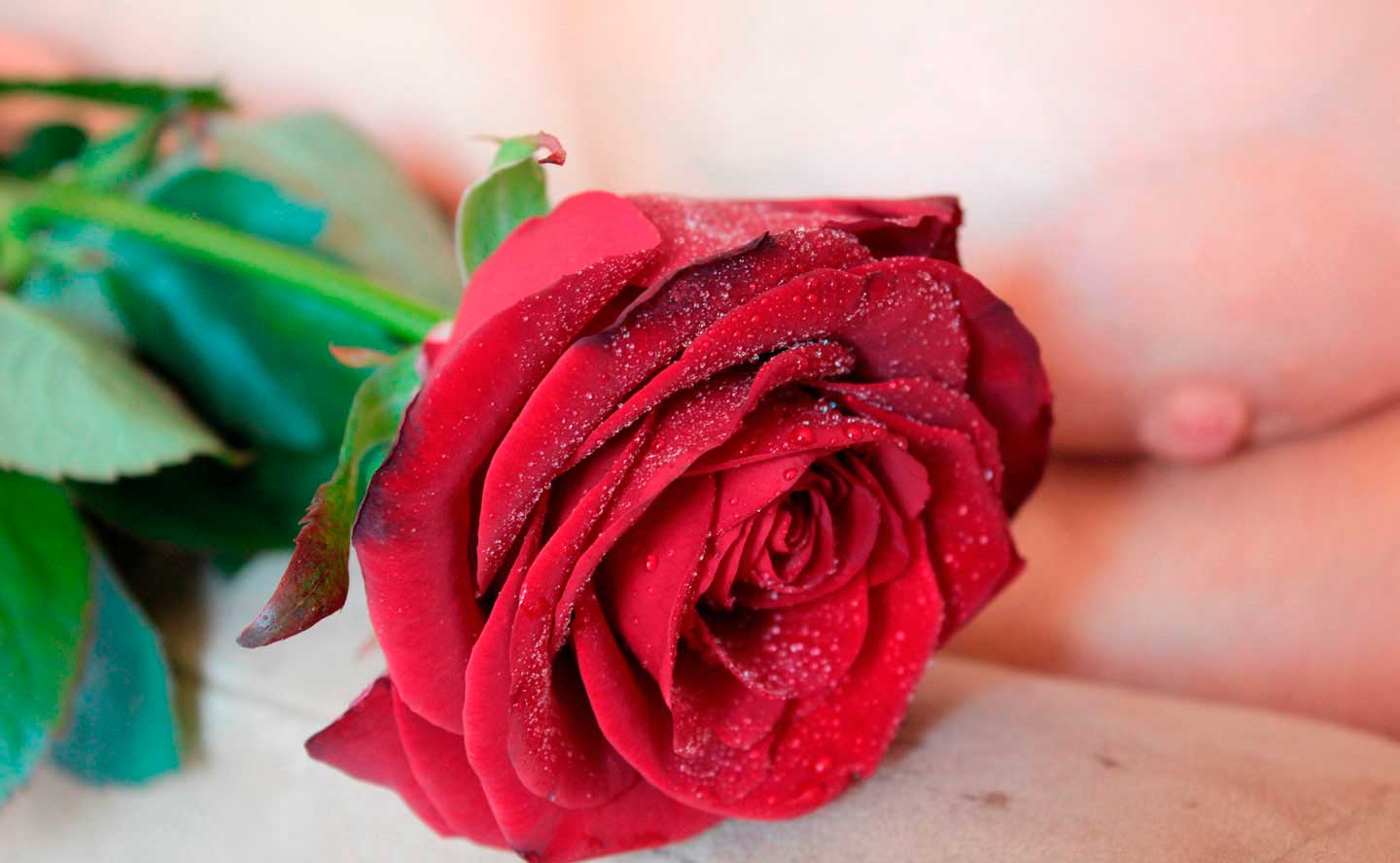 The Erotic Massage Proper
At this point, the giver and receiver should be known. Let the receiver lay down on the bed, massage table or floor blankets and ensure they are comfortable and also warm. The massage givers gently grounds him or herself and begins laying their hands on the receiver. Erotic massage is not just any kind of activity, it should be seen as an opportunity to serve the one you love. To do that, it is expected that you attune yourself to the receiver by trying to breath with them for some few minutes.
You can start by awakening their skin with your fingers with some light stroking. Then cover the body with warm oil and massage with low and slow strokes. It is important to note that you are massaging more than just the body surface. For this reason, it is expected that you connect with them on multiple levels. Therefore, you are to encourage some deep breath, make some sounds and slightly move their body. The implication of this is that the energy in the body becomes awaken and released. In fact, you have the liberty of using different parts of your body like chest, arms and even hair to massage your partner. However, it is expected that you do it with creativity and be curious and playful while doing it.
Note that time as the activity continues and at some point preferably half of the allotted time, get the receiver to rollover. Then you can massage the front of their body using some warm oil using some long and light strokes. Like mentioned earlier, sounds are important component of this kind of massage so use it. For example, use Ahh, Omm and other romantic sounds as this can quickly activate the energy/body of the body.
Starting with genital massage
Continue until they are comfortable and ready for the exploration of their genitals. First of all, rub the outside of their genitals with oil. Rub it gently and slowly as you allow them release any tension in the area. You are expected to listen to what their body is saying then watch as they become aroused. At this point, your focus should be strictly on what gives them immense pleasure, be creative and try some different things and make sure you are creative because that is the key to getting it right. There could a possibility of an internal massage, then a lubricant is ideal especially the water based type.
Finally, spoon together and connect your heart centers with love, gratitude and compassion. End it by helping them to sit up with a heart salutation. Then offer your partner something to drink or eat. For example, juice, water, chocolate and fruit can be offered to them. The whole experience may be unimaginable and you may want to share it with your partner. For example, you both can share how is it to give or receive the erotic massage.
Other uses of erotic massages
Erotic massage is gradually being recognized by the mainstream medicine and the techniques are now being used in some sexual therapies. It is important to note that for such activities, the major aim is always to increase the libido; as well as help some men who have the problem of premature ejaculation to overcome it. Some therapists can teach how erotic massage can be incorporated into their foreplay and part of their sexual life.
Contrary to what most people think, you do not actually need to be an expert in performing an erotic massage. However, you may just need to learn some of the fundamental techniques and build upon it through practice. Erotic massage is just about mastering the correct hand and body movements and then improvise as you move on. Enjoy the best erotic massages in Madrid with us.