It is our submissive massage by excellence.
Try this delicious Bondage massage, with soft erotic immobilizations to intensify all your senses.
With eyes covered to experience how stimulating it can be to have someone massaging your whole body without knowing which part will be caressed; a state of pleasant darkness that increases desire and feeds fantasy.
Along with your therapist you will establish the limits to make a delicious massage and never something uncomfortable. Our Bondage massage applies erotic submission techniques like a game through massage.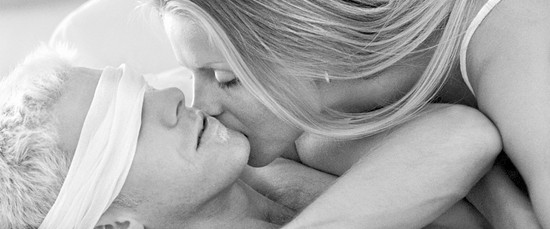 In no case it is taken to uncomfortable or aggressive pain, and no extreme sadomasochistic techniques are used, which we respect, but do not take part of our concept of massage.
During our Bondage massage you can experience each one of the best techniques of Luxor Madrid massages.
Combining the delicate, sensitive, and relaxing caressing of our Sensual massage Sensual Massage, the exciting techniques of our Body to Body massage Body to Body massage , the erotic use of different whips, in our whips massage and the stimulating feelings of Massage with Erotic Toys.
A real pleasure trip through all our variety of erotic massages combined with erotic immobilizations with ropes, handcuffs and tapes typical of Bondage.
Discover the pleasure of submission and erotic domination with Bondage Massage from Luxor Madrid.
| Duration | Price | Nature version price |
| --- | --- | --- |
| 75 minutes | 300€ | 350€ |
| 100 minutes | 395€ | 450€ |
| 120 minutes | 490€ | 550€ |