For our most daring customers we have reserved our massage with whip.
It is a fabulous erotic massage that combines the short whip, the manila bamboo whip and the flogger. an exciting interactive massage where different whips are used to provoke an increase of pleasure through the excitement caused by the whipping.
We never use these instruments to cause unpleasant or degrading feelings; on the contrary, we achieve a more intense pleasure combined with the techniques of Body to Body massage.
With our whip massage we try to reach a high level of excitement through erotic massage, gently going through all the body with whips in a methodical way. The use of whips is combined with the caressing in different parts of the body, as well as the genital area, achieving amazing feelings. Let yourself be surprised!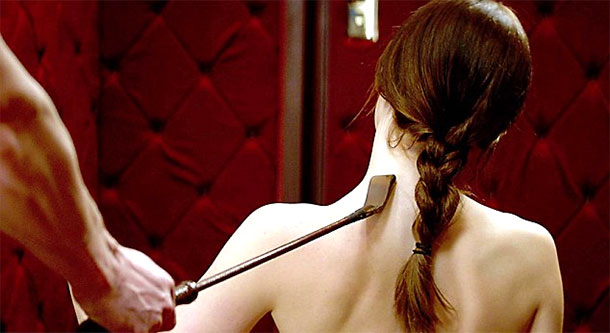 The short whip produces intense feelings on a local level, used mainly in buttocks and legs you will experience the subtle pleasure of dominance in the hands of our therapists.
The manila whip is made of fine bamboo canes that evoke de feeling of punishment formerly used in the Philippines, hence its name. The peculiarity of the bamboo canes gives this whip great flexibility and handling of different intensities, being able to even be used as a genital whip.
The flogger or erotic whip with different tails or leather strips is one of the star elements used in the art of DFSM (Bondage Domination Submission and Masochism). It generates a strong sound when whipped on skin, but the intensity is much less than the noise it produces which makes it easier to access a strong feeling of submission with a very pleasant and tolerable level of pain.
We do not access any level of high pain – nor dominate at intensities practiced in BDSM. We use whips combined with erotic massage from Luxor Madrid to evoke and discover new ways of pleasure.
Do you dare trying one of our most exclusive submissive massages?
| Duration | Price | Nature version price |
| --- | --- | --- |
| 60 minutes | 250€ | 300€ |
| 90 minutes | 370€ | 420€ |
| 120 minutes | 490€ | 540€ |