Speaking of oriental massages is speaking of techniques that were originated thousands of years ago and which were developed in the East with therapeutic and relaxing purposes.
Only a few of them were created and developed in the West. The techniques of oriental massages began to be used since 3.000 B.C., and these days a medical treatise called Nei Ching is the one containing the oldest references of the oriental massages.
Oriental massages aim for an energetic balance in your body and, to achieve this, there are many techniques, from Shiatsu massage where the fingertips and the palms are used, to Reflexology which is based on pressing the meridians in the feet.
Moreover, we have the Ayurvedic massage, which is one of the most common massages, since it is applied to treat illnesses and to awaken mind energy. This massage revitalizes the body without causing any kind of toxin increase.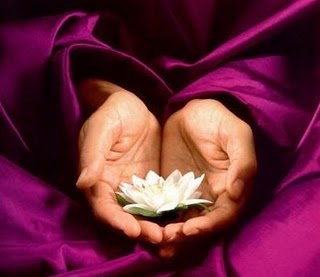 Erotic Oriental Massages
We can say that this type of oriental massage is directly involved with the lymphatic system, as it helps blood circulation, draining the excessive fluid circulation and improving heart functions. Its main goal is to balance the body physically and emotionally. But this massages also reveal their secret: oriental eroticism, the secret of a happy life.
Erotic oriental massages aim to revive the deepest part of your being, penetrating through the senses and transforming each living cell of your body. It restores harmony and balance, awakening sex energy and the spark that we are all looking for.
Erotic oriental massages are the best kept ancient recipe by Eastern wisdom. Release stress and you will plunge into a new world, living new experiences that will fill your senses with pleasure. It is a relaxing, sensitive and energetic massage made with ancient Eastern techniques, which only well trained and knowledgeable therapists from this culture are able to perform.
Eliminate all your tensions and plunge into a series of feelings, pleasures and sensuality that will awaken all your senses and hidden emotions, thanks to this kind of oriental massage.
How is an Oriental Massage
The difference between Oriental Massage and Western Massage is the philosophical background.
Most of the techniques that correspond to the oriental massages usually develop according to the philosophy of chi and its influence on the human body.

When energetic blockages and instability are produced in our body, it is likely that some symptoms start to appear related to certain diseases to which humans are exposed, and one of the goals of the treatments with oriental massages is to balance the energy in the body and unblock it so it flows properly.
In Luxor Madrid, in addition to offering the most traditional oriental massages in Madrid we also offer erotic massages with oriental techniques.
Our oriental massages are not simple massages pressing different parts of the body, but these are combined with very erotic techniques of massage that result in a feeling of pleasure that will encourage not only your body but your spirit. It is the art of sensuality expressed on two bodies.
So, we invite you to improve your sex life by trying one of our oriental massages and live an unforgettable erotic experience with our expert and attractive therapists.
Your wishes come true.