In which Hotel in Madrid should you stay
Find the best Hotel Madrid. As an important touristic and business center, Madrid probably has one of the best hotel infrastructures in the world, with more than 50.000 hotels, of which half belong to 4 or 5 star hotels. Also, the relation quality/price of Madrid hotels is much better than other European capitals.
In Luxor Madrid, we have a large percentage of foreign clients seeking, in addition to one of our exquisite massage, quality lodging where they can feel safe and comfortable as they do at home. For that reason, we want to give our recommendations of the best hotels in the capital, and make their search easier.
Hotel AC Santo Mauro. A spectacular hotel in Madrid located in the old residence of the Duke of Santo Mauro, an influential member of the Madrilenian society. It consists of three buildings surrounded by a magnificent hotel that turns it into an oasis in the center of the city. Located in the exclusive area of Chamberi, it is surrounded by historical palaces. It has 49 unique rooms, customized with the smallest detail that will make your experience of lodging in that palace adapt to each guest. For over three decades, it has been the destination for business and leisure travellers…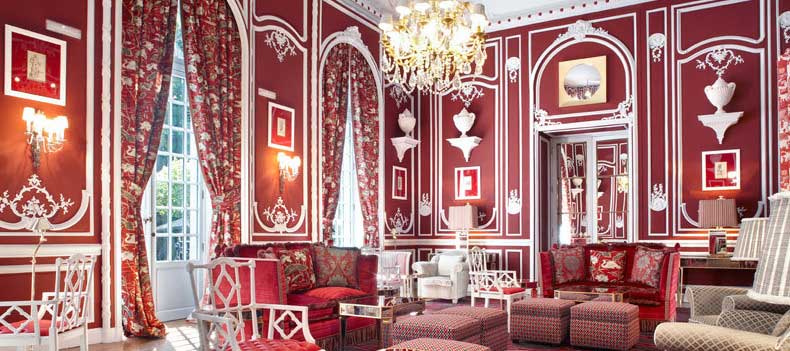 Hotel Villa Magna. A hotel of Luxury and Modernity, located in Paseo de la Castellana,is one of the big luxurious hotels in Madrid, recently renovated and modernized. It has 150 suites and luxurious rooms. Its location is excellent in the most iconic Paseo of the city and near the Barrio of Salamanca, considered an area of high place standing…
Hotel Urban. This boutique hotel Madrid has a permanent exhibition of art, typical of PapúaNueva Guinea. It is a big luxurious hotel that has a swimming pool on the roof, terrace and a cocktail bar. The hotel features a beautiful design and decoration with special lights, wood and natural stone elements and eastern artwork. It is located in the center of Madrid and is perfect choices for travellers interested in nightlife, eating tapas, and admire the architecture…
Hotel Ritz. Iconic luxury hotel Madrid with a privileged location next to Prado Museum. It was renovated in 2006. It has rooms decorated in classic style and excellent materials and antique-style furniture. It is located in the heart of Barrio del Retiro and a great choice for travellers interested in visiting museums…
Hotel Orfila. This hotel in Madrid belongs to the exclusive Relais & Chateaux chain, a palace built in 1886. You will feel like in a gallery of art due to its furniture from that time, and its marbles. Its flowered patio invites you to dine under the stars, and its tea room evokes the English elegance. It is located in center Madrid, just five minutes away from Prado Museum.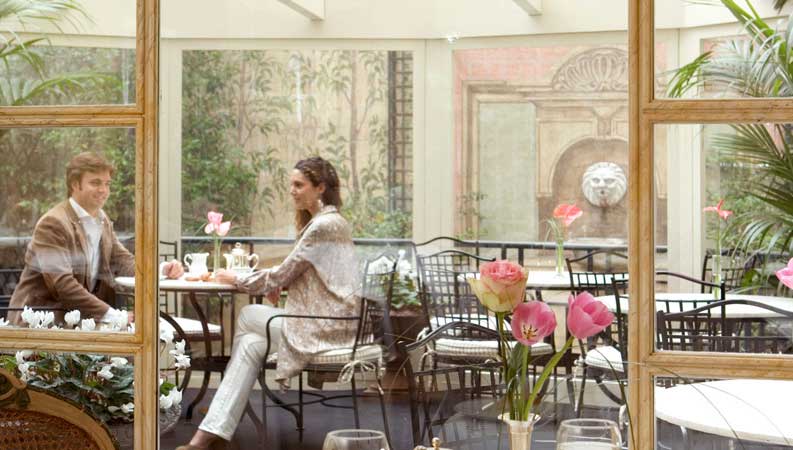 Luxe Hotel Madrid
Hotel Gran Meliá Fénix. This spectacular luxury hotel is located in the exclusive Barrio of Salamanca, next to Calle Serrano, Goya or Paseo de la Castellana. In its facilities you find the famous DRY Cosmopolitan Bar by Javier de las Muelas, the best cocktail in Madrid. It is a prestigious hotel in Madrid; it has had guests from the likes of Cary Grant, Rita Haywoeth, David Beckam, and the Beatles…
Hotel Hospes Puerta de Alcalá. Five-star boutique hotel Madrid, located right in front of the mythical Puerta de Alcalá. It is a beautiful building that houses a combination of elegance, architecture, gastronomy and revitalizing purity with comfortable access to the intense economic, cultural and artistic activity of the city. It has a very neatdecoration mixed with warm tones of noble wood in dark tones and white marblesflooding the atmosphere with light and serenity…
Hotel Único Madrid. Right in Barrio de Salamanca, this palace from the 19th centurybecame a luxurious 5-star hotel, with 44 luxury rooms. With an elegant façade, inside it hides a noble architecture with modern rooms and high ceilings and large windows. It is a real beauty for all those wishing to stay in a noble private residence in the most luxurious neighborhood of Madrid…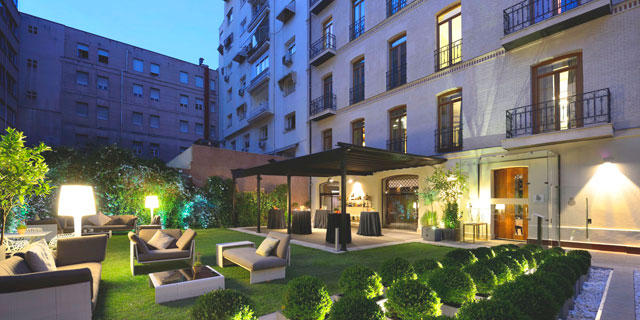 Hotel AC Palacio del Retiro. It is a palace built in the early 20th century, and turned into a fantastic luxurious hotel with 50 rooms. The building was declared a national monument where you can enjoy the pleasure of relaxing in one of the historicalbuildings in the center of the city. The hotel is located right in front of the beautiful Parque del Retiro, and next to Museo del Prado, the shopping area of Serrano and close to the Atocha train station. It is a hotel that will make you feel at home but with the exclusive and luxurious service from the staff…
Hotel Westin Palace. It is a benchmark hotel for elegance in Madrid. Located in front of Congreso de los Diputados, it was built with the initiative of King Alfonso XIII. It soon became the most modern hotel in Europe. Still maintaining the essence of the BelleEpoque, was also declared a Heritage of Cultural Interest. Since its opening it has been shelter for artists, politicians, businessmen, from Picasso to Dalí, Albert Einstein or Madame Curie…