To have a joyful and healthy sex life, you must first explore your sexuality. It entails a constant search for information about your individual interests and aspirations.
It is not always necessary to explore your sexual self with a partner. In fact, we believe that learning about your sexuality is best done while you are alone. There's no need to rush or perform when you're flying solo. You can use this time to understand what sets you off (and what doesn't), what hurts or makes you uncomfortable (and what makes you feel oh-so-good), and what new tactics you can incorporate into partner play.
Table of contents:
Before entering into the unknown and attempting to finger oneself, it may take years of sexual activity. Many people feel that handing over control to a spouse makes things go faster and more enjoyable.
People are sometimes content with the status quo and aren't driven to seek out something new.
Whatever the circumstance, it's easy to fall into the trap of not being as proactive with self-exploration as we could be.
However, it's critical to explore your sexuality on your own, rather than with a partner. While exploring with a companion is fun, it shouldn't be your sole mode of transportation. You need the freedom to discover what you like (and don't like) without being influenced by others.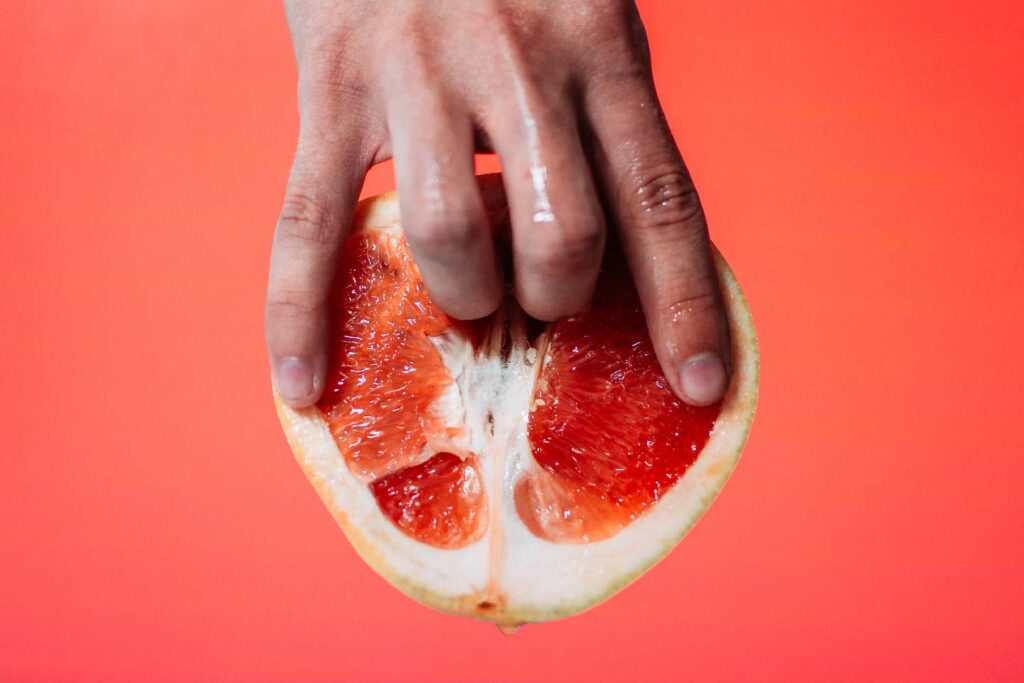 This is arguably the most crucial piece of advise you will ever get. If you want to have a healthy sex life, you must first learn about your body and get comfortable in your own skin. 
Learn to appreciate your distinct traits rather than focusing on the aspects you don't like. Focus on the traits you enjoy about yourself the next time you look in the mirror, and discover ways to emphasise them. There are aspects of your beauty that you admire, whether it's your long hair, your luscious hips, or your eyes.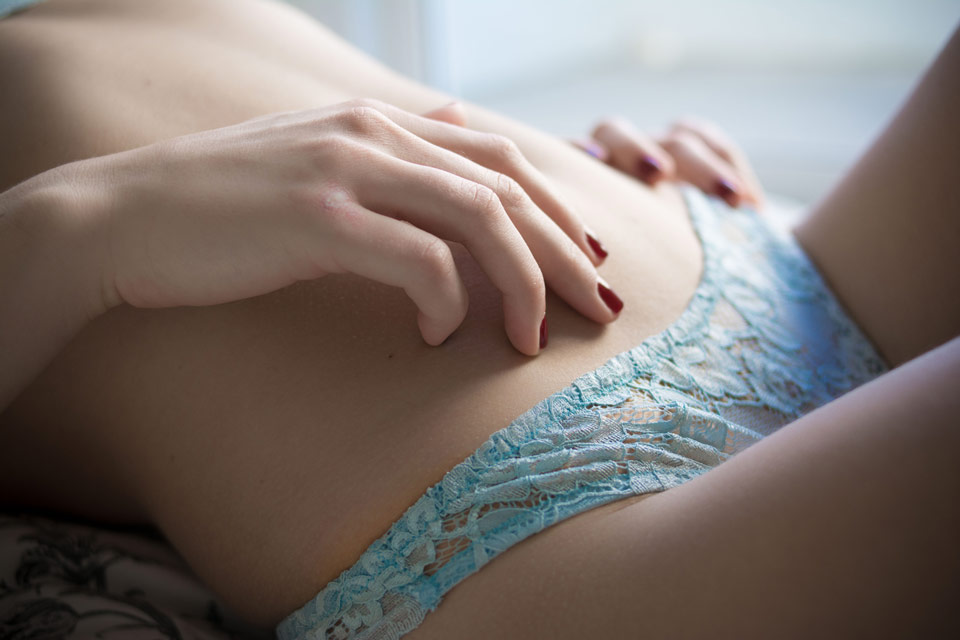 It will be far more difficult for anyone else to truly provide you pleasure if you do not know what pleases you. Don't be ashamed or hesitant to masturbate, and if you already do, don't be afraid to try anything new.
If you're used to masturbating in bed, try it in the shower next time. Experiment with different routines to see what provides you the greatest joy. Next time, lay on your stomach instead of your back, use some lubrication, touch various regions of your body, or change your speed.
Get a vibrator to take things to the next level, especially if you've never used one before. Vibrators can be life-changing, and they can also be enjoyed with a partner, so you can think of it as a sex life investment.
Ways to explore your sexuality
Masturbation, of course, is at the top of the list. Regardless of your position, sexuality, gender, or experience, masturbation may be good. This libido-boosting exercise can help ease tension and stress while also improving sleep and productivity. Have you ever tried it? It's never too late to form a relationship with oneself via self-indulgence. 
Furthermore, whether or not you masturbate is not dependent on your relationship situation. Your decision to indulge in self-indulgence says nothing about your partnership, but everything about your relationship with yourself.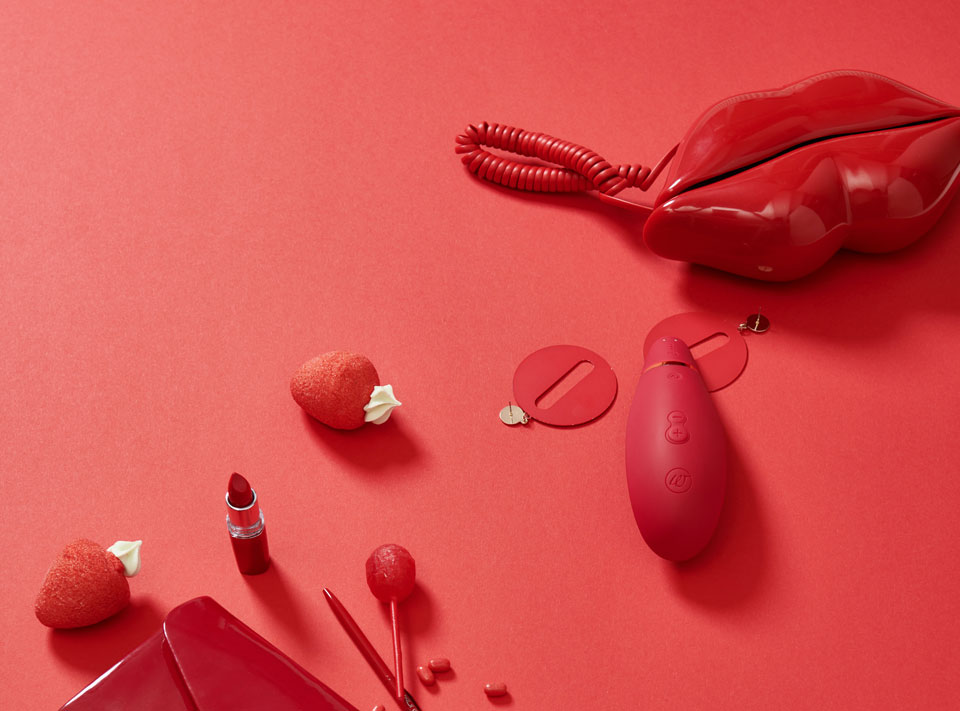 When we journal, something tremendous happens. We get into a writing rhythm, and thoughts and sentiments we didn't realise we had suddenly appear in front of our eyes.
It might be uncomfortable to just sit and think about your sex life, so writing can be a more approachable technique to acquire understanding.
You can write about anything, but thinking about your three best and worst sexual situations is an excellent place to start. Try to figure out what made them that way and look for patterns. This can help you figure out what you want to do next.
Use this notebook to examine your feelings about sexual interactions, urges, and anything else sex-related that will help you gain a better understanding of yourself.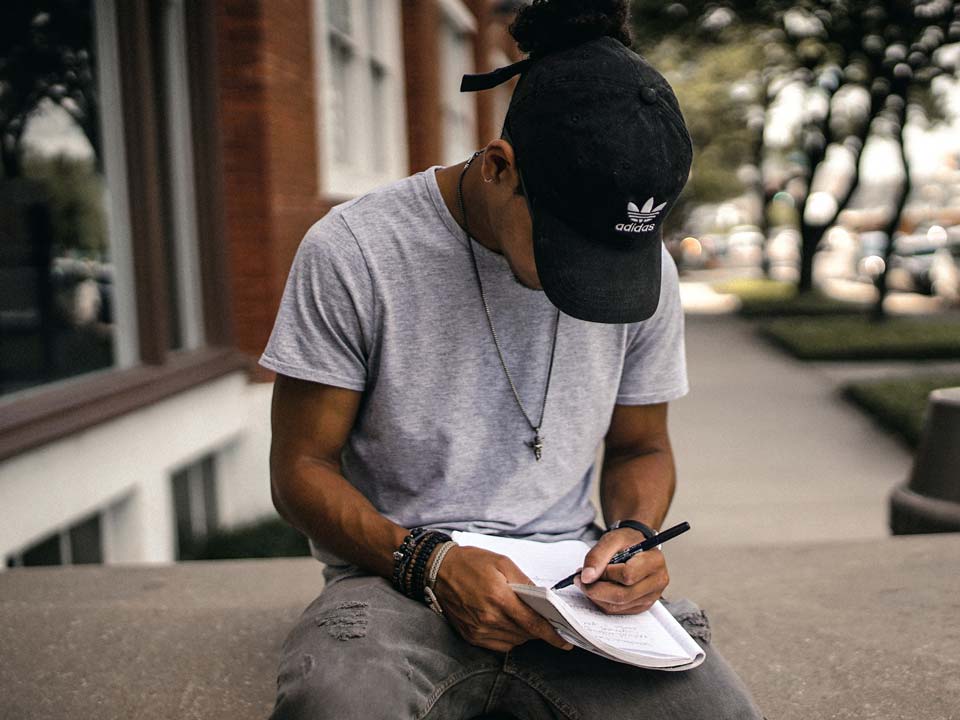 Check out sex-themed podcasts if you have a long commute. In bed, you might discover new things you wish to try.
You can also listen to ones that deconstruct the complicated power dynamics and societal pressures that women face when it comes to sex, which can help you develop tactics for living a more powerful sex life.
There are so many books about sex, love, sexuality, sexual encounters, and gender out there that you'll be able to discover anything to fit your requirements. The realm of literature provides a wealth of knowledge, ranging from how-to instructions to memoirs. Getting lost in a book may be a fantastic opportunity to find new fantasies and learn about new situations. The following are a few of our favourites:
Learning about another person's sexual experiences or views might serve as a mirror to your own. Not only will reading about other people's sexuality broaden your horizons, but it will also improve your empathy, understanding, and, eventually, your ideals of inclusiveness. 
Organising a book club is another excellent approach to learn more about sexuality via literature. Processing and discussing books with others may help you grasp topics you might have missed, provide feedback on situations you don't completely comprehend, and foster a feeling of community around ideas.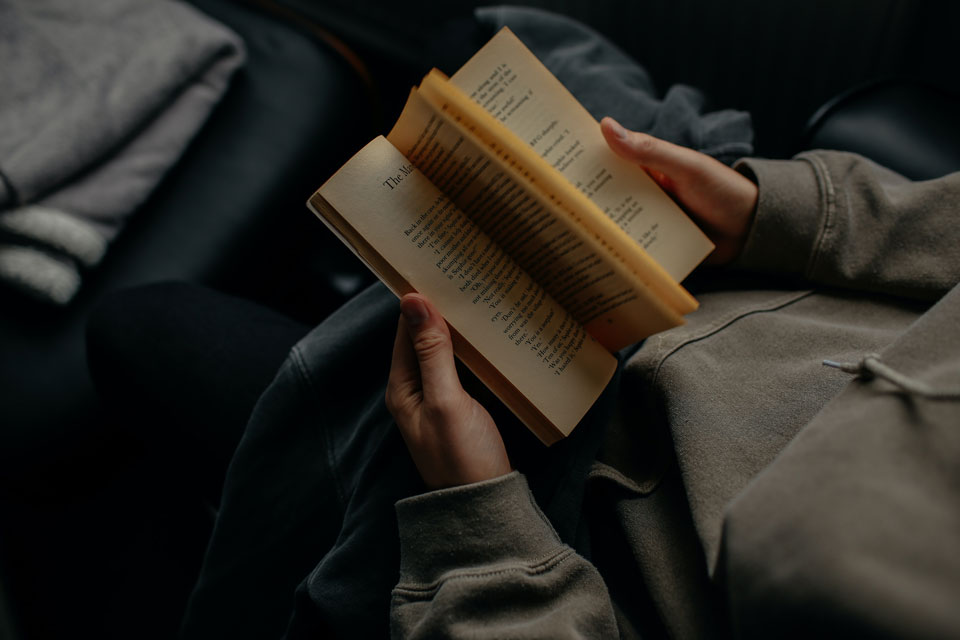 Try a class or workshop if you want to learn by doing. These can be on anything from healthy boundaries to an introduction to the world of the BDSM (bondage and discipline, dominance and submission, sadism and masochism).
Local sex stores and internet communities are good places to start (such as meet up groups that are sex-positive).
Many of us experience shame, anxiety, and/or unhealthy expectations surrounding sex as a result of shocking rates of sexual assault, paired with harsh cultural stereotypes, and topped off with sexual based discrimination. Talking to a therapist or social worker about your sexuality and prior sexual experiences may help you process, learn, and expand your knowledge of yourself.
The appropriate therapist can assist us in overcoming many of the obstacles that keep us from truly enjoying sex, engaging in a relationship, or growing our self-esteem. Seeing a mental health expert is never a sign of failure; it's a positive commitment to your own well-being.
You may choose from a wide variety of alternatives to discover one that suits your needs.
Some are a low-key bar where the majority of the patrons are dressed up and engaged in sensual games (and a few people happen to be having sex in a corner). Others have a more club-like atmosphere, with many specialised play rooms.
The advantage of a sex club is that you may be in a sensual environment while seeing people of diverse body shapes, races, sexual orientations, and so on mix.
Maybe the group sex session over there turns you on, and you later consider having a three-way.
Perhaps you're attracted by the nude female, clothed man meeting over there and decide to give it a shot. A sex club should provide a secure and enjoyable environment for you to see various sexual experiences in action.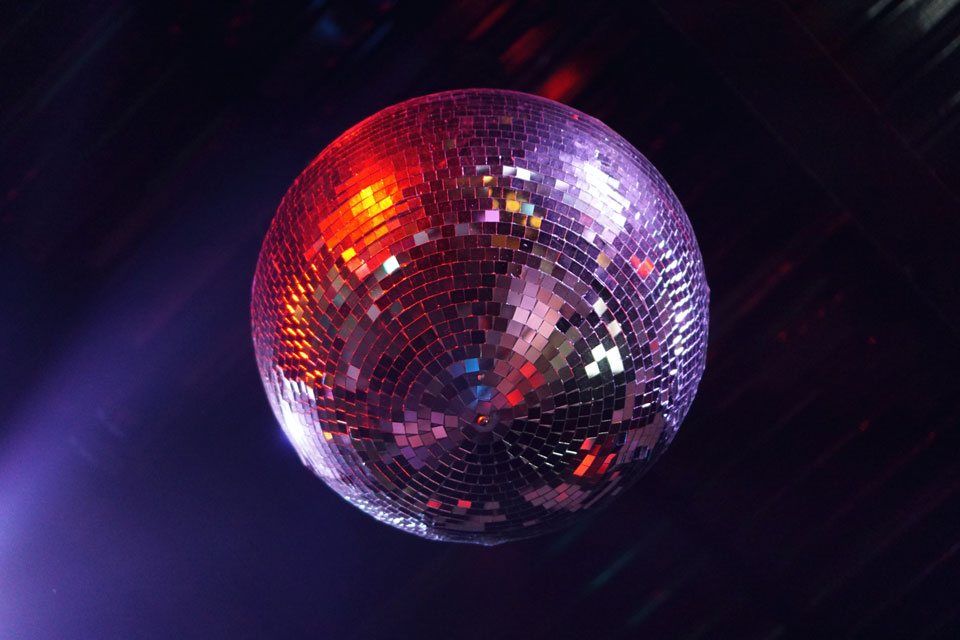 Tantric yoga is a type of yoga that is based on tantra, an ancient spiritual practise that originated in India, Tibet, and other Asian countries. Tantra is sometimes linked to tantric sex, a sensuous and spiritual kind of intercourse. However, these sexual rituals are only one aspect of tantra, and are more correctly referred to as neotantra. Tantra means "to weave" in Sanskrit, and traditional tantra is all about connecting with your energy to achieve spiritual enlightenment. Tantric yoga is based on this conventional knowledge of tantra.
Tantra yoga can be practised alone or with a partner, but the main goal is to connect with oneself. It can assist you in becoming more aware of your sexuality, desires, and physical body.
It's an excellent way to supplement your self-care regimen. Depending on your yoga style and ability level, there are a variety of meditations and positions to try.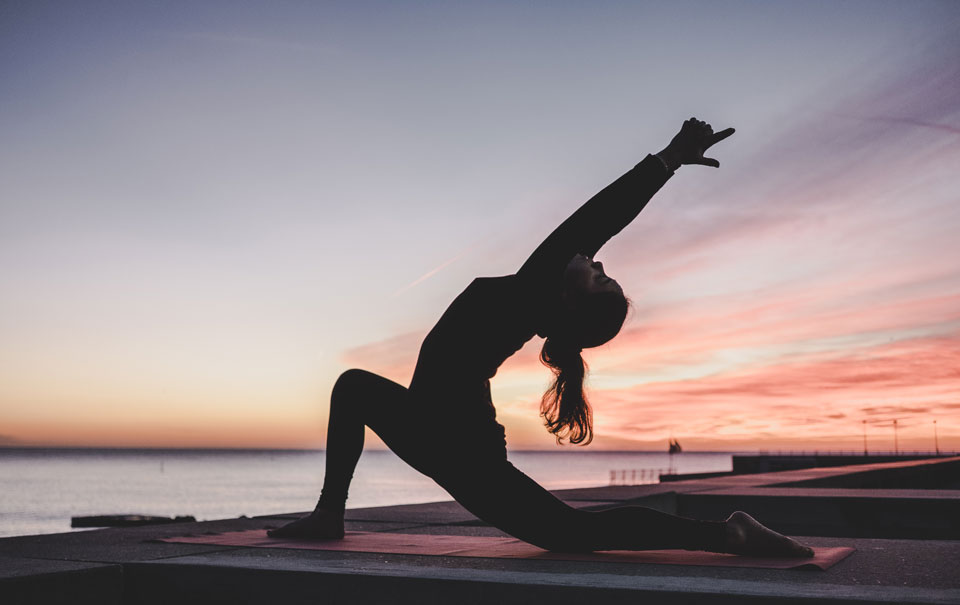 A favourable body image is the core of sexual enjoyment. In order to create and sustain this positive image, you must engage your body and move it in ways that feel good. It may take some trial and error to find the type of exercise or daily movement that is right for you, but it will be well worth the effort.
Some people appreciate the rush of endorphins that high-intensity exercise provides, while others prefer the steady burn of weight training. Hiking in the woods or doing yoga to develop a spiritual connection might be ideal for you. To avoid it seeming like a work or an afterthought, try to include your favourite activities to move your body into your routine.
Embrace your fantasies since they are a normal component of human sexuality. They may be utilised to improve your sexual experience by providing mental and physical stimulation. You can figure out what turns you on and off by imagining different scenarios in your thoughts, and then apply that information the next time you have sex.
According to research, it's actually more frequent to not have sexual fantasies, therefore there's no harm in making up a naughty scenario in your head. And just because you have a sexual fantasy doesn't mean you want to act on it in real life, which is a widespread misunderstanding concerning sexual dreams. If you do decide to do it, make sure it is done in a safe and consented manner. The wonderful part about sexual fantasies is that they are yours to explore in any way, when, if, and with whom you choose.
And last but not least.. enjoy a Tantra massage!