Podcasts have become a popular source of information and/or entertainment lately. The youth have a wide range of topics to discuss and share opinions on, while the elder lot are just used to listening to podcasts on the radio. The ratio of these listeners is quite high. Similarly, if you are a podcast listener on Spotify and have a few questions to ask about sex or just need a fresh perception, there are some great channels that can be switched for good information.
Sex and sexuality are a very important part of human existence and an integral part of the human experience. Therefore, it is a must to have open and opinionated discussions about sex, relationships, and intimacy.
When these natural urges hit a young adult, it is important they have already been briefed about these questions, which are termed taboo by our society. While the parents and society might fail you, Spotify offers the answers to the hard questions and explains them well. With a different variety of tones and approaches, there are many speakers who openly express their sexual opinions.
You might also be interested in: Top 15 Sensual Movies of All Time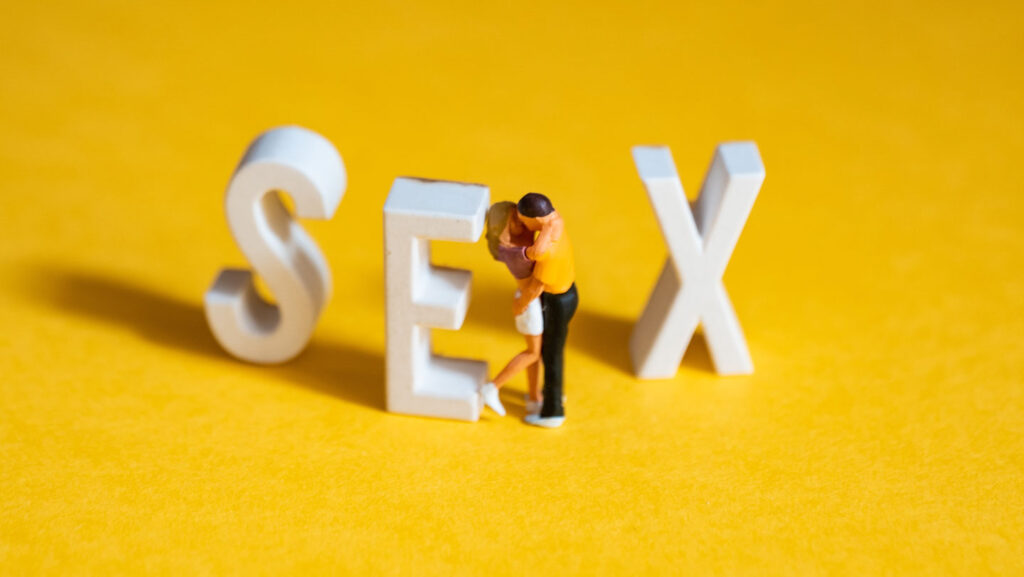 Why do People Listen to Sex Podcasts?
Sex and Sexuality have become a complex topic now. While you might know how it happens, there are many things going on and about in the mind that can be difficult to ask. There is not just one answer to this question. People listen to these podcasts for many reasons. This is not just information-based; some are humorous, while others are just Sexual ASMR. Here are a few reasons why people choose to listen to these podcasts.
Education and Information
There are channels on Spotify that offer sex education and information about present-day sex. Many people turn to these podcasts because the information provided on these podcasts is more reliable than that shared on social media.
Entertainment and Fun
Not everyone has a perfect sexual encounter. It is nice to know that there are others who have the same experiences and questions as you. These channels offer fun and humorous sexual experiences and how the individual felt about the experience.
Relationship Advice
Most channels are run by professionals or host a professional for good advice. Listers try to find their answers by listening to professional advice.
Normalisation and Destigmatisation
Sex and sexuality is a very taboo topic and requires an understanding of people to discuss. These topics come with stigmas if discussed openly. Hence, the aim of these podcasts is to destigmatise the topic and normalise open discussion.
Self-Exploration and Discovery
Sexuality is a very personal and intimate topic. No one wants to share their internal conflicts and thoughts. People listen to these podcasts to self-explore and discover their likes and dislikes.
Community and Connection
It is very important to understand what your surrounding is. If your surrounding people are conservative and the community thought, in your opinion, is considered taboo, you might never understand sex or your sexuality. It is better to start with a local podcast when a community-based idea is set in mind.
Empowerment and Confidence
It is better to have knowledge about sex rather than make wrong decisions. Once a knowledge-based opinion is made, the decision-making skill can be enhanced and customised according to your likes and dislikes. Having sex education also makes you aware of what to expect and how to reject what you don't agree with.
Fulfilling Curiosity
It is not a secret that young adults full of gushing hormones are very curious about sex and want to experience it. Listening to sex podcasts helps reduce their curiosity, and they might make a better-informed decision.
Improving Communication
Sex podcasts are not just filth about sex and positions to try. There is relationship advice as well. The type of communication that is important for a healthy relationship. It also explains how relationship communication is different from other communication.
Mental Health and Self-Care
These podcasts help in providing deep insight into sexual issues and relationship bliss. Knowing there are others facing similar problems has a good effect on the listener. Sex podcasts sharing sexual stories can help masturbate and release stress.
There are many other benefits of listening to these podcasts. But this is a personal preference thing, and no one should be pushed for it. There is one thing that needs to be looked out for is the age-appropriate content. Teenagers below 18 should have a parental watch on what level of sex education their child is listening to.
You might also be interested in: 20 Books about sex that you should read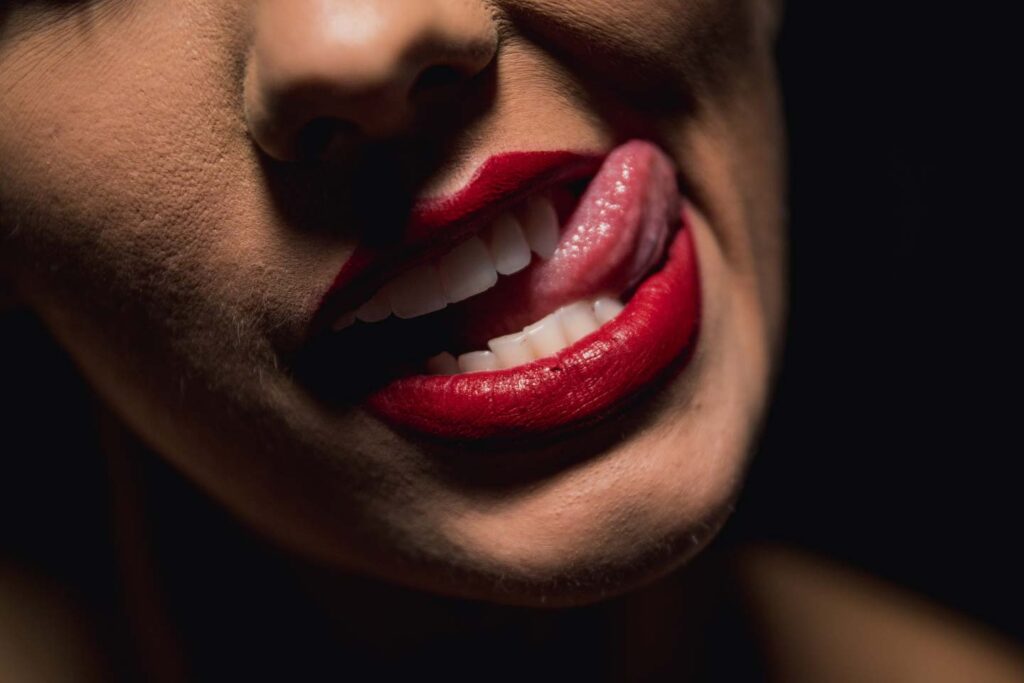 Podcasts to Listen To on Spotify
There are many podcasts available on Spotify. The listeners have gone up from 66% to 77 percent now. It has been observed that as a person ages, the frequency of podcast listening reduces. This also shines a light on the fact that it is the youth who are listening to these podcasts.
When it comes to Sex podcasts, it is nothing to be ashamed of. Sex is natural, and so is sexuality. It should not be something to be afraid to show or hide. If you are interested in exploring your sexuality and need a good start, here are a few podcasts you really need to listen to.
1. Savage Lovecast
One of the most popular podcasts available on Spotify is savage lovecast. It is one of the oldest and longest-running podcasts that is a source of amusement and knowledge for people around the globe. This podcast is hosted by sex advice columnist Dan Savage. He has a very fresh and open-minded approach to sex, and that is why the younger lot feel comfortable asking him about their complexities and issues.
His podcast is also a source of very authentic sex education; though his take on sex is humorous and very straightforward, it is still regarded as a good word of the day. With his professional opinion and approach to the topic, people come to him for insights that are most highly regarded. This podcast is for new explorers and those looking for something new to add to their sex life. It is a good laugh and some words of wisdom.
2. Guys We Fucked
Ranked as one of the top podcasts on Spotify, this co-hosted podcast is hosted by two Comedians, Corinne Fisher and Krystyna Hutchinson. Their podcasts encapsulate their raw, fresh, and unapologetic approach to sex and personal experiences. These comedians invite people to their shows, and they talk about their sex experiences and adventures.
This is a wild entertainment podcast that is popular for its bold and honest sex talk, which is featured as unfiltered and unapologetic. This show creates a healthy space for individuals to share their stories and help them overcome their concerns. Many listers who tune in to this podcast are young adults and middle-aged couples who really want a good laugh.  This podcast helps destigmatise sex and different approaches to sex. It keeps it natural without making it into a taboo.
3. The Manwhore Podcast: A Sex-Positive Quest
A very famous comedian activist, Billy Procoda, holds a podcast to help people understand sex better and make it normal. The show is a combination of interviews, personal stories, and talks with professionals on sex and sexuality. He asks all the hard questions that many people have in their minds but are too afraid to ask.
His show promotes positive sex as it is a natural and safe topic to discuss. He talks about sex as an experience and as an entity, about the importance of consent, and how one should approach sex. It is a very informative podcast, preferred by young adults and even teenagers.
4. Sex With Emily
A very professional approach to sex, intimacy, relationships, and sexuality by Dr. Emily Morse, a sex therapist and author, is the host of "Sex With Emily." There are many topics covered by her podcast, which explains how sex should be dealt with and looked at.
The podcast creates a friendly and secure space for those who want to ask hard questions, which she is not afraid to answer. She has interviews with other professionals and shares advice and insights about sex. She promotes healthy sex, fulfilling sex, and relationships.
5. The Love, Sex, & Dating 'Cast
People who are in their mid-thirties and want to understand dating, sex, and intimacy are fond of Dr. Laura Berman, a renowned expert in the fields of love, sex, and relationships. Dr Laura hosts "The Love, Sex, & Dating 'Cast." She helps delve into the intricate part of intimacy, explaining how to recreate a connection in a relationship.
His podcasts are highly regarded as one of the best Podcasts on Spotify for people who want to enhance their knowledge. Her tone and professional advice on intimacy and relationships have been known to work. People approach her for guidance and for her personal experiences. She creates a healthy environment for people people who want to improve their love life. Her advice is for adults and those who are looking for or are in a serious commitment and relationship.
6. Where Should We Begin? with Esther Perel
Couples who want to work on their relationships should tune in to Esther Perel's podcast. "Where Should We Begin?" is hosted by Esther Perel, who is a therapist for couples counselling. The podcast is helpful in explaining sex and relationships.
The podcast is a safe place for those who want to learn and become good partners. In the podcast, the interviews are taken with real-life couples and provide couples counselling live for listeners to understand and help their relationship. The talk about sex and intimacy is real, and it helps the listening couples to heal from their traumas and learn to live together better.
7. The Mental Illness Happy Hour
Mental health is a major issue today. Many people may deny this, but facts are facts. Even though this podcast is not directly about sex, the crux of things affecting mental health also involves sex and intimacy. The host of this podcast, "The Mental Illness Happy Hour," is Paul Gilmartin, who explores different aspects of mental health and those behaviours that directly influence mental health.
The sex and intimacy of a person are major contributors to mental health; distraught mental health also means a distraught sex life. This podcast helps ease the burden of sex and intimacy, distributing it evenly among partners. The podcast is a popular channel on Spotify and has been popular among young adults who are aware of mental health.
Conclusion
Sex may be a taboo in many homes, but it is a good thing to openly talk and ask about it. In today's world, you do not have to rely on the people around you, but these educative podcasts offer empowerment and authentic knowledge. Social media does not offer authentic information, so it is better to turn to authentic sources.