Comparing your sexual encounter to other couples might not be a smart idea. However, it is intriguing to consider what statistics have to say regarding this matter. Scientific research may disprove your belief that you engage in sexual activity less frequently than others.
For instance, a recent survey reveals that fewer American couples engage in sexual activity than they were ten years ago. It's also important to remember that there isn't a perfect response to the query.
There is no set number of times a couple has sex. Their sexual experience will be particular to them and the current state of their surroundings. A person's libido and how frequently a couple has sex can also be impacted by various circumstances.
There are several actions people can do if they are not happy with their sexual lives. This article analyses the statistics and influencing factors regarding how frequently couples have sex.
Table of contents: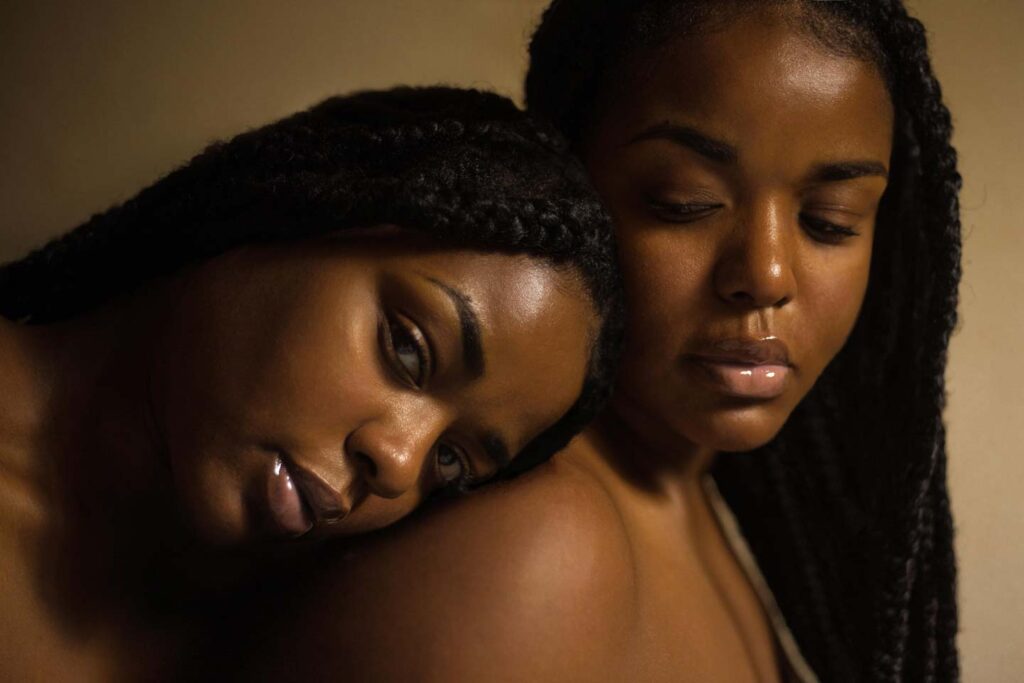 Every couple has moments when they wonder about certain things. How much sexual interaction should we have? Is our sexual behavior normal? Are we not engaging in enough sex? And so on and on.
While TV dramas, movies, as well as other mainstream entertainment may give the impression that the typical couple spends "quality time" in bed each night, the majority of research indicates that American adults typically don't engage in everyday sex.
The average number of sexual interactions per year for American adults is 54, or a little more than once per week, according to statistics from the General Social Survey.
It's important to note that this information represents married couples, unmarried couples, as well as single people. As you might guess, a person's relationship status has a significant impact on how often they have sex annually.
The statistics showed that individuals without a stable relationship had the fewest sexual encounters, with the typical single individual engaging in sexual activity 33 times annually.
In contrast, those who are not married and who live with their partner would have sex the most—86 times on average per year. It is also worth including that less sex was experienced by those who lived apart from their partner, with an annual average of little under 75 times.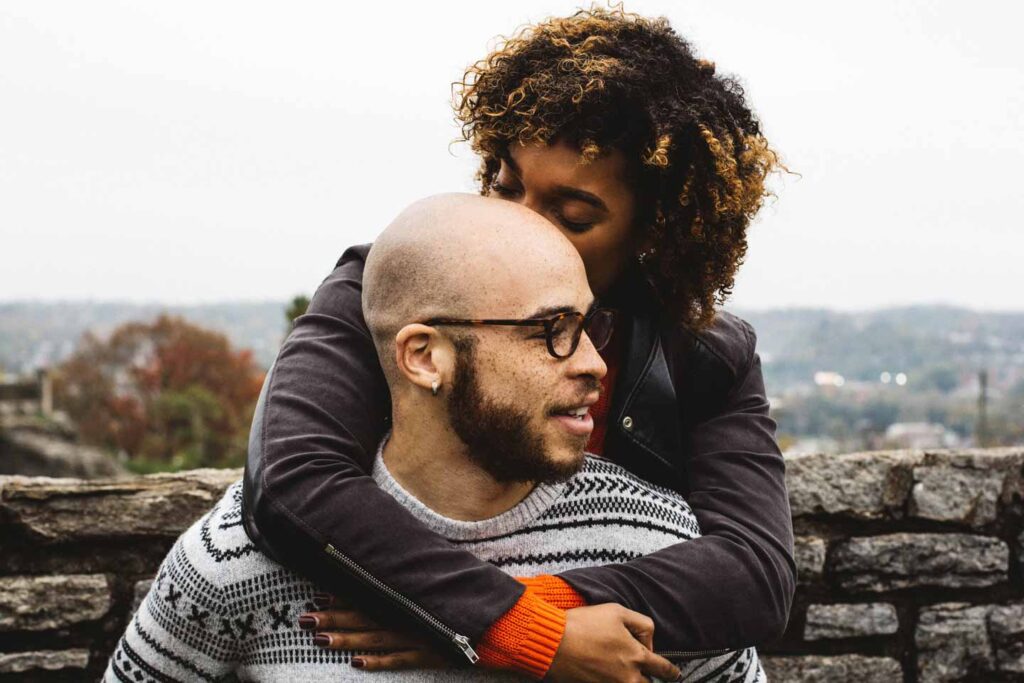 Occasionally, couples will engage in less or more intercourse than is typical for them. You must know that couples' sex frequency might depend on several factors, including:
1. The overall health of a person
An individual's sex drive may be impacted by medical issues, drugs, as well as other treatments.
For instance, menstruation, pregnancy, or even menopause can all cause hormonal changes in a person.
Males experiencing low testosterone levels could lose interest in having sex. It is also worth mentioning that a person's libido is likely to decrease after taking antidepressants.
2. Age
As people get older, they may have less sex. A person's health, as well as hormonal changes, may be related to this.
3. Relationship changes
Long-term relationships may become more ordinary as time goes on. For couples to talk openly about their sexual desires, communication is crucial.
4. Events in life
People may get exhausted and preoccupied as a result of their jobs, duties to their families, as well as daily chores. Setting aside time for date nights might help couples strengthen their bond.
Other than that, it is also worth mentioning that the frequency of sexual activity between partners may also be influenced by global events. As an example, the total frequency of sexual activity among young people decreased at the height of the COVID-19 epidemic in China.
Contrarily, in the UK, those in committed relationships engaged in more sexual activity during social lockdown than people who were just casually dating. Married people had more frequent sex following the pandemic, according to research from 2022, and this trend continued when the lockdown was lifted.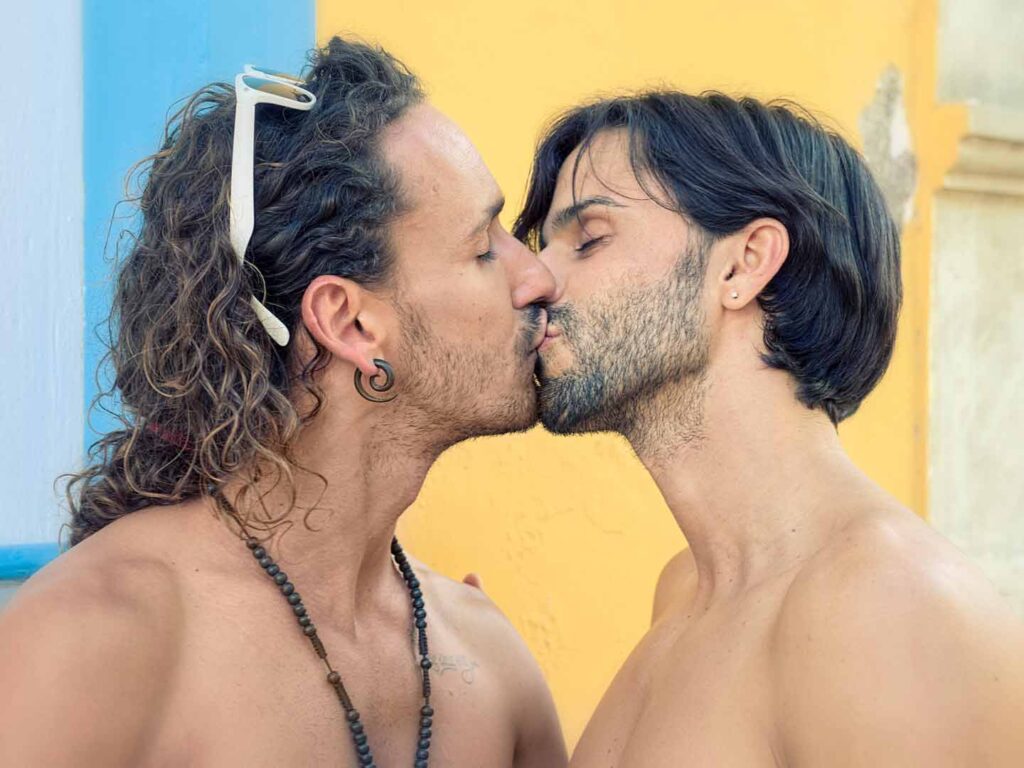 Having sex is not just enjoyable. But it might benefit you a lot in various ways. Here are some benefits that you can enjoy by having a healthy sex life.
Keeps your immune system working effectively
Sexual activity raises the body's natural defences against pathogens, viruses, and some other attackers. College students who engaged in sexual activity once or twice per week had higher levels of one particular antibody than those who engaged in sexual activity less frequently, according to researchers at Wilkes University in Pennsylvania.
Increases Libido
Do you wish for a more active sex life? According to Lauren Streicher, MD, having sex will enhance your desire, therefore, make sex better.
She teaches obstetrics as well as gynaecology as an assistant clinical professor at the Feinberg School of Medicine of Northwestern University in Chicago.
According to her, having sex increases vaginal lubrication, blood flow, as well as flexibility in women, all of which improve the pleasure and desire for sex.
Helps women have better bladder control
About 30% of women may experience incontinence at a certain point in their life, so having a strong pelvic floor is crucial to preventing it.
The muscles in your pelvic floor work out during satisfying sex. These muscles are strengthened by the contractions that occur during orgasm.
Reduces the risk of heart attack
A satisfying sexual life is heart-healthy. Sex not only increases heart rate but also maintains a healthy balance between estrogen and testosterone.
You start to develop several problems, including osteoporosis as well as possible heart disease, when either of those is low. More sexual activity could be beneficial.
According to one study, males who had sex at least twice a week had a 50% lower risk of dying from heart disease.
Improves sleep
It makes sense that you might fall asleep more easily after having sex. The hormone prolactin, which causes feelings of relaxation as well as sleepiness after sex, is released after an orgasm.
Stress reduction
Couples having sex or having a close relationship with their partner helps reduce worry and tension. A natural "feel-good hormone" in your body is usually released when you contact or embrace someone.
The brain's reward and pleasure system is activated by sexual excitement, which produces a chemical. Your happiness and sense of self-worth can both be increased by sex or even intimacy. It offers guidance for leading a joyful life as well as one that is healthy.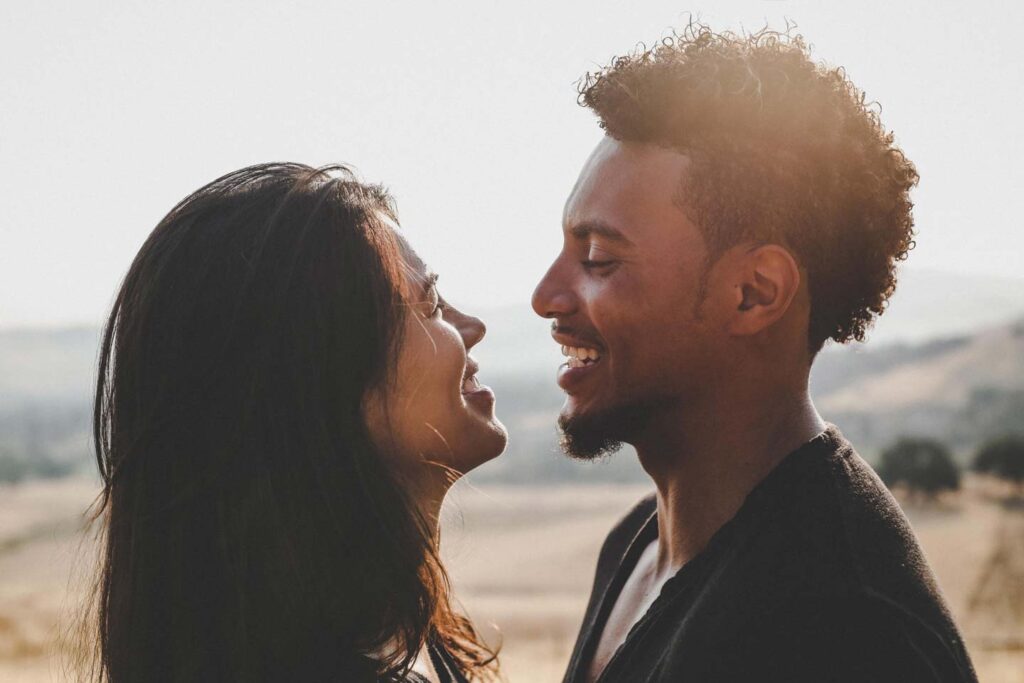 It's crucial to have a healthy sexual life. Unfortunately, other priorities, including work, study, as well as family, can quickly interfere with it. Many couples eventually settle into a habit where having sex isn't as important as it once was.
Making a few minor adjustments to your routine and way of life may help things turn around if both you and your partner aren't getting as much sex as you once did. Use the following methods to attempt and rekindle the flame.
1) Find the real issues in your relationships
Even in a committed relationship, it's common to experience dry periods from time to time. However, a prolonged lack of sexual activity with your partner could indicate a more serious problem, such as a break in the relationship or an absence of sexual satisfaction.
Talk to your partner if you believe there may be a deeper issue behind your lack of sex. Be open, truthful, and sensitive; by doing so, you and your partner may be able to pinpoint the problem keeping you apart and come up with a solution.
2) Find some time for sex
Many couples desire more frequent sex but are unable to do so because of their demanding, busy work schedules and other responsibilities. According to research, stress is inversely connected with sexual activity in relationships, which means that stressed-out couples are less likely to engage in regular sex.
Making lifestyle changes that value sex time and reduce stress, worry, as well as distractions may enable you and your partner to have sex more frequently if you've lately seen a decrease in your relationship's frequency of sex.
Plus, planning at least 1 to 2 date nights with one another each week or making changes to your working environment could be enough to reduce stress.
3) Examine your physical condition
Sexual arousal is a mental and physical desire. Age-related problems like decreased testosterone, which might impact your sex drive, are more common. Checking into your physical health may be beneficial if you're having less sex because you simply don't have the urge.
To get your testosterone levels checked, think about making an appointment with your healthcare physician or a urologist. Think about making lifestyle changes to increase your testosterone as well as boost your sex desire if your levels are low or just on the low side of normal.
4) Try to watch porn with your partner rather than alone
While there is conflicting evidence about the relationship between masturbation, porn watching, as well as erectile dysfunction, several studies have revealed that males who browse porn obsessively show less interest in having real-life sex.
While occasionally watching porn is acceptable, it's crucial to avoid letting porn interfere with your sexual activity with your partner if you're in a committed relationship. It will be best for you if you try either giving up watching porn for several weeks or watching with your partner if you notice that you're less interested in sex than usual after watching porn.
Many men discover that giving up porn allows them to reboot and experience a healthier, more consistent sex life.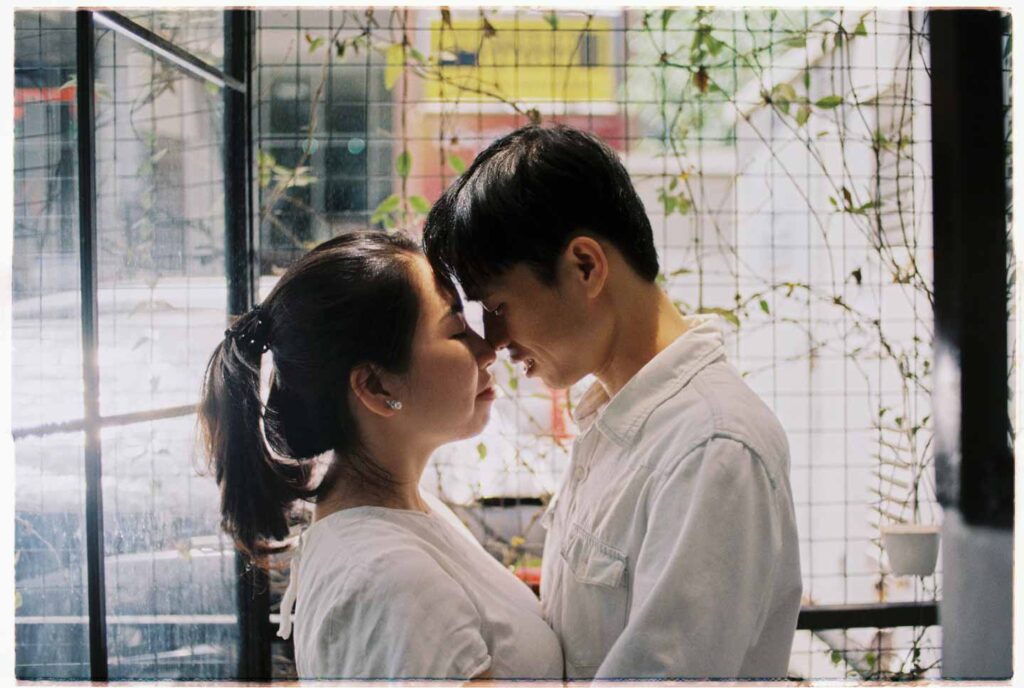 The good news is that you might just need to engage in healthy sex once a week to enjoy its positive effects. A 2015 study in the journal Social Psychological and Personality Science found that couples who engaged in sex at least once a week reported being happier in their marriages.
Unexpectedly, researchers also found that having more sex did not necessarily make you happier. However, if you're not doing it once a week, you might want to try to do it more frequently; just don't make it look like a chore.
Even if the frequency between yourself and your partner is high, it doesn't immediately imply the sex is satisfying. Dr Alexander Bingham, who is said to be a somatic clinical psychologist in New York, believes that "quality is considerably more important than quantity" in relationships.
The physiological and emotional needs of a couple can be met by two to three orgasms of "genital-genital" contact each week. This, however, implies that both partners in a relationship are capable of having a full orgasm.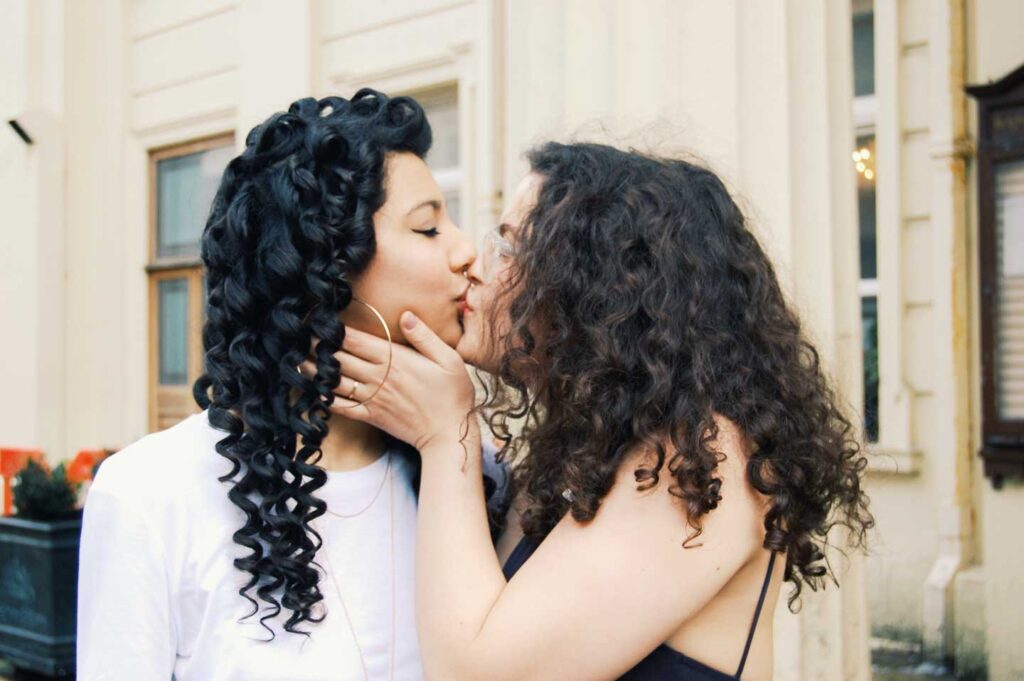 Conclusion
There is no ideal amount of times couples must have sex. Depending on circumstances, including age, health, life issues, as well as relationship changes, people may discover that they participate in more or less sexual intercourse.
It is worth mentioning that couples should discuss their sexual wants with one another. Additionally, a couples' counsellor or sex therapist may also be able to help a couple if they feel like they are having problems with their sexual relationship.
You may also be interested in: