Sex in the age of darkness, let us break with it
In this article we want to discuss some of the problems with Sexual Arousal that we, the children of the Dark Age, are facing.
That is, to talk about the messages we have received as children about sex and how we should live sexuality.
Most kids, for example, realize at an early age and through touching and masturbation, about the pleasant feeling that this provides, the problem: negative messages and even threatening that stop them from doing it.
Most religions attempt to regulate sex with laws that dictate how, when and why it should be practiced, and if they are not followed, there will be a divine punishment for those who disobey.
Our bodies make no moral judgement about sex, but many of us absorb the vision of our religious beliefs or from our parents, so we grow with the thought that sex is bad if practiced outside the guidelines that have been marked.
It is not easy to erase the lessons of the previous generation in one or two decades, and as a result, many people live with a hard feeling of guilt and remorse: they strongly believe that what they do is wrong because they are not married, because they are not procreating, because they do it for pleasure, because they do it with people of the same sex, etc…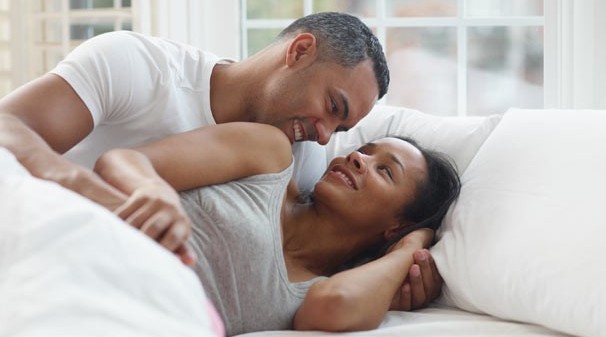 Another characteristic we associate with sex is shame, since many learn from childhood that we should not touch or talk about genitals or see naked bodies.
Among the different people that work with our Tantric massages in AMON Tantra, we find many negative impressions attached to their sexuality and their own sexual organs.
For example, their own nudity, involuntary erections and premature ejaculation can make a man feel insecure or even ashamed. Even though we might think it is not present, most of us still carry those prejudices.
The sexual arousal
Unlike Eastern Tantric, we reach our sexual arousal in a clumsy and fearful way. Many of us do not realize, even after years of sexual intercourse, all the potential in sexual union.
The application of Tantric principles may erase the scars caused by both our personal and cultural sexual history.
Over and over again we have proven with our clients that our Tantric massage helps redirect all that accumulated negativity to the deepest level and slowly teach them to live a full sexuality, to rediscover their body, to feel good with themselves, to enjoy without prejudice and harmony everything our sexuality offers.